Local businesses push for recycling in Minot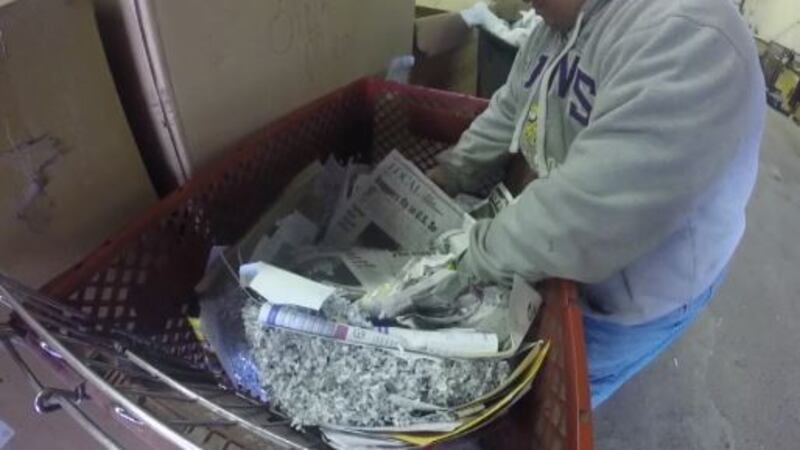 Published: Apr. 5, 2019 at 4:25 PM CDT
While many Minot residents are still pushing for curbside recycling, many businesses are doing their part in getting rid of recyclable waste responsibly.
We learned how one restaurant in town is just one of many local businesses making an extra effort to recycle.
In just one week, Charlies Main Street Cafe owner Tiffany Craig says her garbage starts to pile up.
"We thought why not recycle. We have so much cardboard and cans and plastic that's just going to the landfill," she said.
She says she's making a switch by taking her recyclables to Kalix.
And she's NOT the only business working with Kalix to get rid of waste responsibly.
Kirk Opstedal is the project manager for recycling at Kalix, and says they get multiple daily visits from businesses and towns looking to drop off recycling in bulk.
"The City of Bottineau, they have a flatbed trailer that is usually eight boxes I believe. And depending on what product is in it, it can range from six hundred pounds to one-thousand pounds per box," he said.
Opstedal and Craig agree that businesses can help set the example for others to be better partners for the environment.
"If a business starts recycling, then all of its employees there see just how easy it is and how little work it takes," Opstedal said.
"We want to be the trendsetter for being eco-conscious and caring about our community and environment," Craig said.
Working together for a cleaner community.
Kalix accepts household recycling but not all types of plastics.
If you have questions on what you can bring, they suggest you give them a call.