Anchor/Producer
Bismarck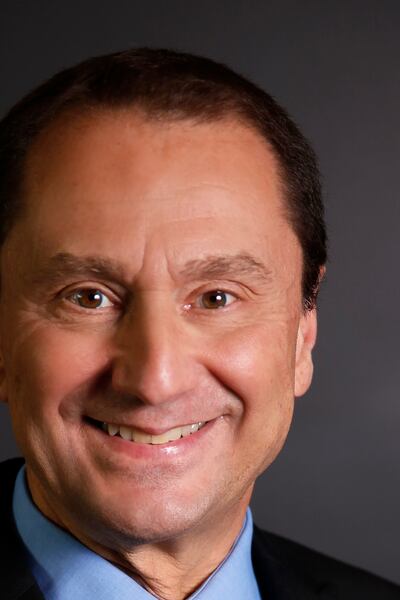 Broadcasting, especially television, has intrigued me since I was very young. Whether it was watching old westerns, game shows or sports on television or listening to radio broadcasts of Minnesota Twins baseball games, I was always intrigued by the industry. Then in college (South Dakota State University), my roommate took a mass communications class, told me about it and I knew right then and there that a career in broadcasting was what I wanted.
My first job after college was as News and Sports Director at a small radio station in Chadron, Nebraska. Besides covering local news in that area I was also the play-by-play voice for Chadron State College Eagle football and basketball games. It was fun, it was educational and it required A LOT of travel because nothing is close to Chadron, Nebraska. Every road trip was a long one!
After a couple of years in the Cornhusker state, a job became available as a television sportscaster in Sioux Falls. I applied, I auditioned and I got the job so I moved back to my home state. After a few years of working late nights covering local sports, I became interested in advertising and decided to take a position with an ad agency in Sioux Falls which was followed by a job offer at KFYR-TV in the Creative Services/Sales Department. So, I moved to Bismarck in 1994 and have been here ever since.
Then in 2018 our General Manager and News Director approached me about the prospect of returning to the on-air part of the business and after giving it some serious thought I decided that getting up in the middle of the night to go to work seemed like a good idea. Heck, at my age I'm up at that time anyway so I may as well make it productive! Since then I've been co-anchor of Country Morning Today and North Dakota Today and I love it! There's a feeling of responsibility being on the air that early in the morning. People are starting their day, wondering what's new in our state, wondering what happened overnight here and around the world and what's going on in the weather. At 5am, we're able to relay that information.
I've been fortunate to dabble in other areas of interest. I've been able to do radio play-by-play of local high school basketball and football games; was the radio voice for one season of Dakota Wizards basketball that won the IBA championship; as well as the public address voice of the first season of Bismarck Larks baseball.
I've been blessed with a wonderful wife, Linae, four step-children, Jonica (Gino), Alex (Brittany), Janae and Jessica as well as the two most adorable grandchildren anywhere, Mason and Ayva.
To those who tune in every weekday morning to watch Country Morning Today, thank you for watching. We appreciate each and every one of you. To those who watch North Dakota Today, we hope you're entertained and that the show puts a smile on your face. Thank you for being a viewer.
Updated: Jul. 14, 2023 at 2:27 AM CDT
|
By
Wayne Wolff
and
Joe Skurzewski
The state patrol said two Williston men suffered serious injuries, one life-threatening, when they were thrown from a golf cart in a crash Thursday night. The driver was arrested for criminal vehicular injury, DUI.
Updated: Jul. 29, 2021 at 7:25 AM CDT
|
Pedestrian killed in Dickinson when hit by a car.