Web Producer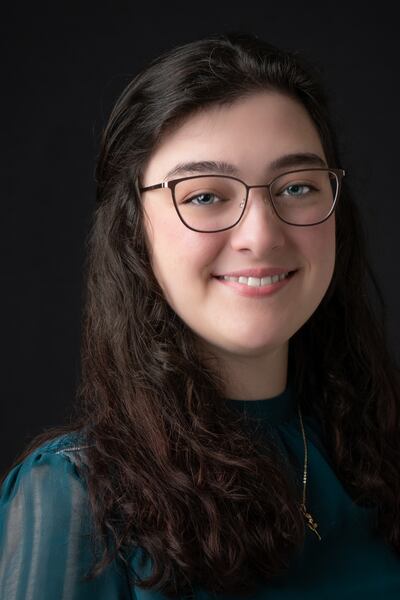 I fell in love with North Dakota when I came to the Bismarck area back in 2020, where I now live with my husband. When I'm not at work I enjoy singing, reading, sewing, game nights and spending time with friends and family.
I grew up with a passion for beauty and a love for the arts. I spent much of my childhood singing along to my favorite classical works, such as Bach's 'Ave Maria' and Andrew Lloyd Webber's 'Pie Jesu,' and performing in a handful of plays, my favorite of which was the role of Beatrice in Shakespeare's 'Much Ado About Nothing.' So it comes as no surprise that, while my dream job has changed over the years, it has often circled around the creative arts.
When I heard about the Web Producer position at KFYR-TV through friends who work here, I was excited to apply. While I never imagined I would work in the news, I am very glad to be part of the KFYR-TV Team!