Chief Meteorologist
Bismarck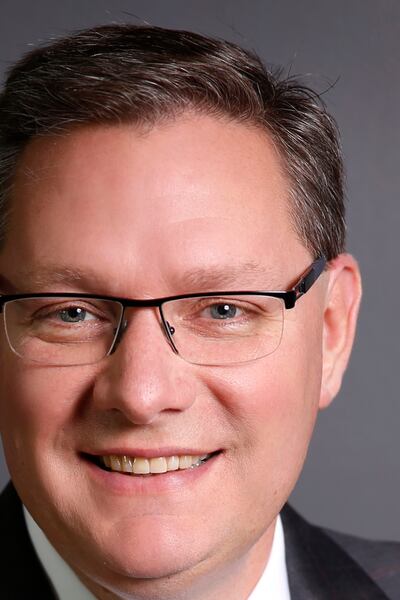 My earliest thoughts in life were centered on weather. There was no guessing I wanted a career that involved meteorology. I'm often asked why I like snow so much - the answer comes from living in Los Angeles the first 13 years of my life, where it doesn't snow. I remember looking at snow-capped mountains wondering what it would be like to live where it snowed! That dream became a reality when I moved to Kansas City in 1984. Fourteen years later, North Dakota became my new home. It's the perfect state to experience all types of exciting weather! Although I like wind-whipped snow and a good summer thunderstorm, I also enjoy those hot and dry days, and everything in between. My second favorite place is southern Utah, where my mother and sister's family live.
Besides meteorology, I love aviation. I've always desired being a commercial airline pilot.
My wife LuWanna is a North Dakota native. We have three children - Brandon, and twins Logan and Kelsey, born here in the Peace Garden State.
My credentials include the CBM designation from the American Meteorological Society, and the National Weather Association Broadcast Seal of Approval. I have a degree in Atmospheric Science from the University of Kansas with special emphasis on flash flood-producing thunderstorms and winter storms.
I have been recognized in my weather broadcasting career, including six Emmy® Awards, competing with fellow meteorologists from larger cities, such as Minneapolis and Des Moines. An Emmy in weather is not categorized by market size, meaning the competition is combined regionally. I've been nominated 12 times.
Watch me weekdays at 4,5,6 and 10. I hope my passion for weather shows!
Affiliations
NWA, AMS Certified