Shooting suspects plead not guilty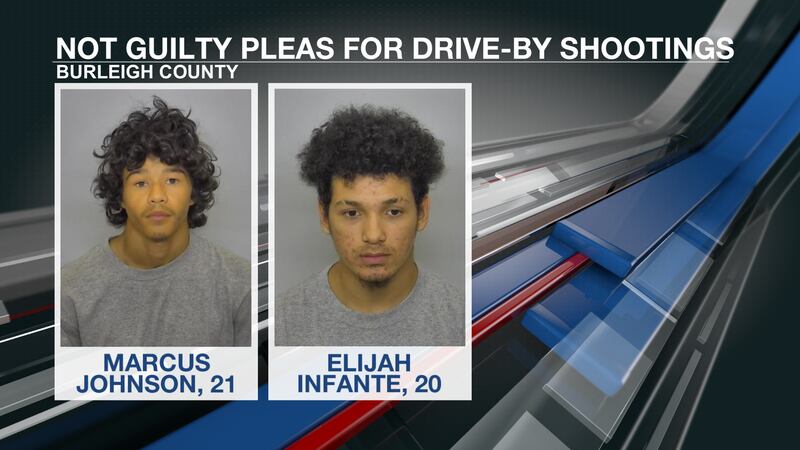 Published: Nov. 20, 2023 at 4:23 PM CST
BISMARCK, N.D. (KFYR) - Two men charged in a series of shootings in Burleigh County have pleaded not guilty.
Prosecutors say last month 20-year-old Elijah Infante and 21-year-old Marcus Johnson shot at and damaged multiple homes and vehicles in the county.
Both are charged with criminal mischief and reckless endangerment.
Previous Coverage:
Copyright 2023 KFYR. All rights reserved.