Produced water spill reported near Medora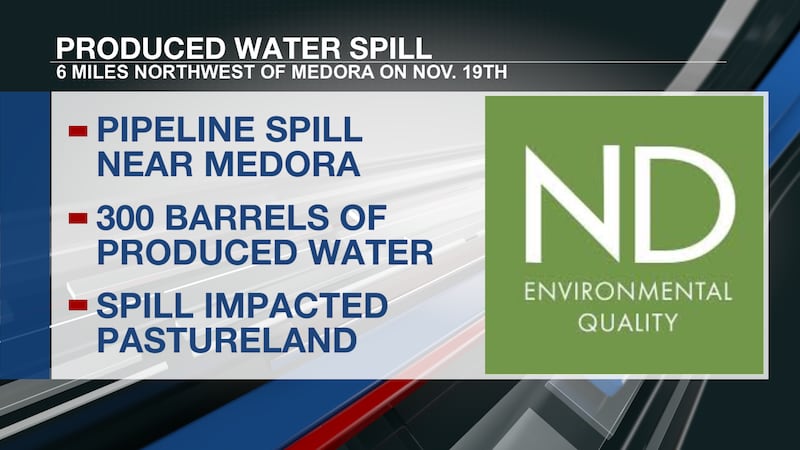 Published: Nov. 20, 2023 at 2:33 PM CST
MEDORA, N.D. (KFYR) - The Department of Environmental Quality said 300 barrels of produced water spilled from a pipeline roughly 6 miles northwest of Medora on Sunday.
Granite Creek Energy LLC, the company that operates the line, said part of the leak impacted pastureland.
State officials are on site and overseeing the cleanup and remediation.
Copyright 2023 KFYR. All rights reserved.