Minnesota man charged with sexually assaulting minor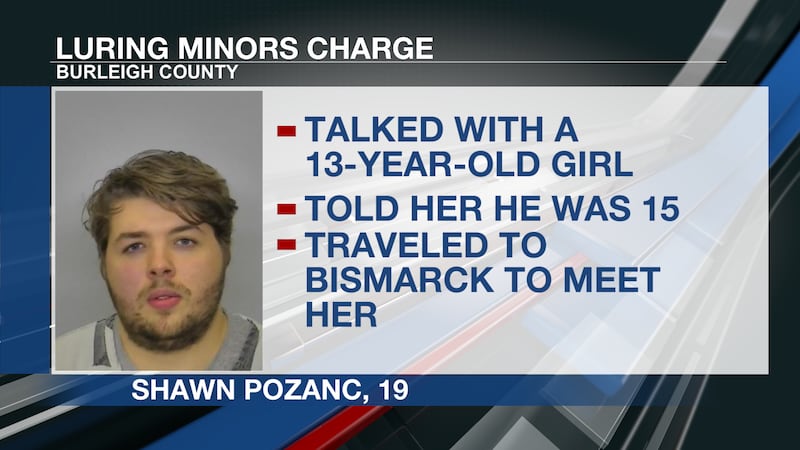 Published: Nov. 20, 2023 at 4:41 PM CST
BISMARCK, N.D. (KFYR) - Bismarck Police arrested a 19-year-old Minnesota man they say was luring children online.
Authorities say Shawn Pozanc communicated with a 13-year-old girl online, told her he was 15 and traveled to Bismarck to meet her.
Police say Pozanc and the girl met up at a park, where he sexually assaulted her.
Copyright 2023 KFYR. All rights reserved.