Dickinson Public Schools consider designs for renovation after multi-million dollar bond passes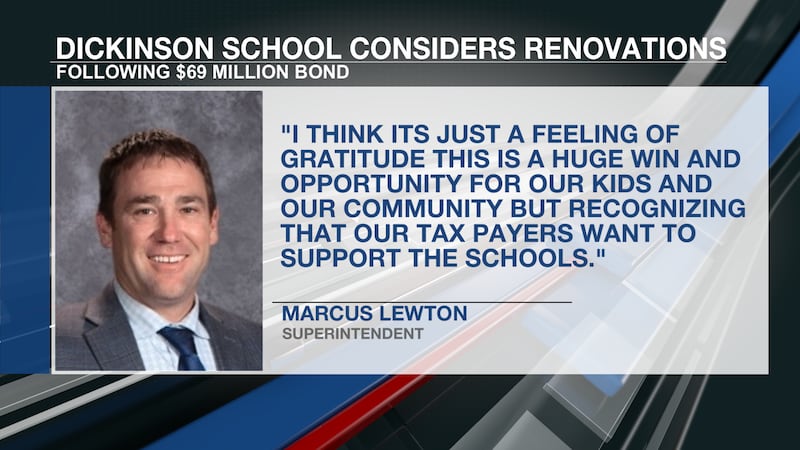 Published: Nov. 17, 2023 at 8:18 PM CST
DICKINSON, N.D. (KFYR) - Dickinson Public School officials are considering designs for the renovation and addition to Dickinson High School after a $69 million bond passed.
Superintendent Marcus Lewton says they're looking at other North Dakota schools for their layout.
Lewton says they hired an architect but are still looking for a construction firm for the project.
He says the renovation of the structure that will remain on campus will begin this summer.
"I think it's just a feeling of gratitude. This is a huge win and opportunity for our kids and our community but recognizing that our taxpayers want to support the schools," Lewton.
Lewton says they will break ground on the new building in the summer of 2025.
Copyright 2023 KFYR. All rights reserved.