McKenzie County man charged with murdering mother in September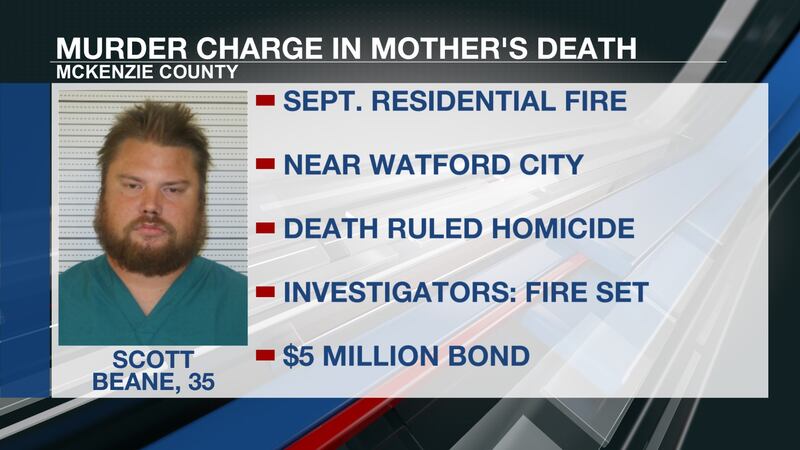 Published: Nov. 17, 2023 at 12:20 PM CST
WATFORD CITY, N.D. (KUMV) – Prosecutors have charged a McKenzie County man with murder in the death of his mother in a residential fire near Watford City in September.
Scott Beane was originally arrested on Sept. 12 for possession of a firearm after deputies were called to his residence due to a fire.
In a press release, deputies say the main entry was locked at the time and Beane was found inside a bathroom. Beane's mother died from injuries sustained from the fire.
Deputies say an autopsy conducted by the North Dakota Medical Examiner's Office determined the death was a homicide and that the fire was not accidental in nature.
The courts ordered a $5 million cash or corporate surety bond for Beane. He'll be arraigned on the AA felony charge on Jan. 4.
Copyright 2023 KFYR. All rights reserved.