Judge rules redistricting maps violates federal law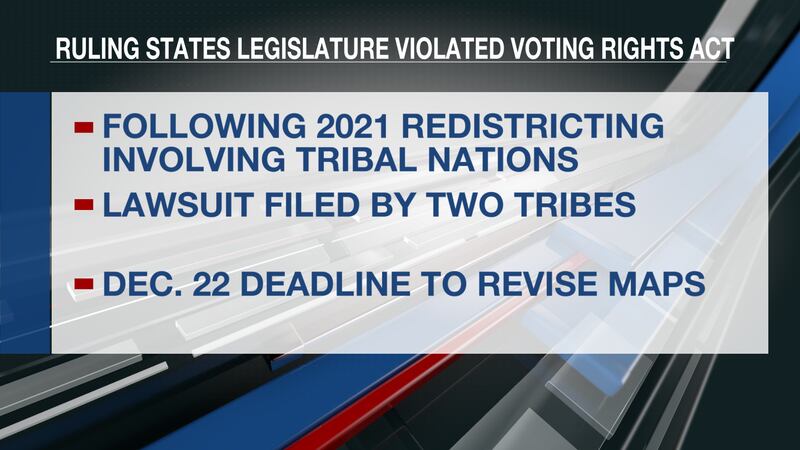 Published: Nov. 17, 2023 at 11:36 AM CST
BISMARCK, N.D. (KFYR) - A federal judge in North Dakota ruled Friday morning that the state's Legislature violated the Voting Rights Act when it revised legislative districts that included two tribal nations.
The Turtle Mountain Band of Chippewa Indians and the Spirit Lake Tribe sued last year, alleging the 2021 redistricted map "packs" Turtle Mountain members into one House district and keeps Spirit Lake from being a Majority-Native district.
The ruling was made months after a trial was held in June in Fargo. It gives the Legislature until December 22 to adopt a revised plan.
Copyright 2023 KFYR. All rights reserved.