Governor Burgum urges National Park Service to keep horses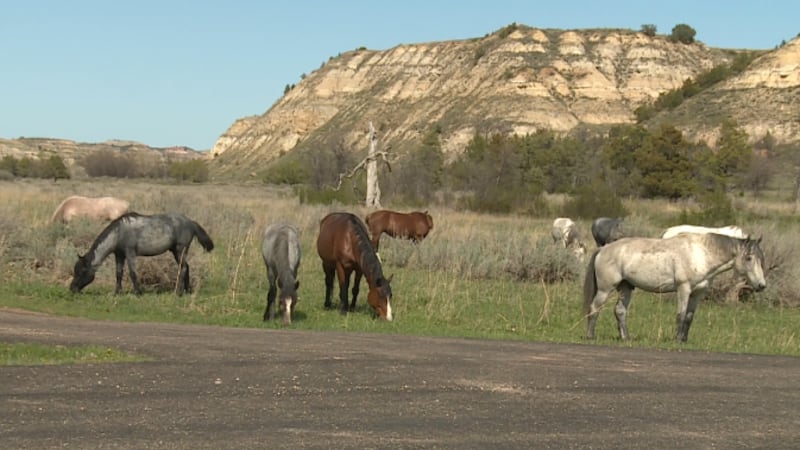 Published: Sep. 26, 2023 at 8:24 PM CDT
|
Updated: Sep. 26, 2023 at 8:26 PM CDT
BISMARCK, N.D. (KFYR) - Governor Burgum continues to urge the National Park Service to keep wild horses roaming over Theodore Roosevelt National Park.
Burgum said in a statement that marked the beginning of a public comment period, that the horses embody "the untamed spirit of the badlands while also reminding us of the deep ties to Roosevelt's ranging and conservation legacy."
Burgum and lawmakers have been vocal in urging the NPS to maintain the herd, stressing their importance to North Dakota tourism.
The public comment period runs through October 25.
Related coverage: Horses at Theodore Roosevelt National Park face removal
Copyright 2023 KFYR. All rights reserved.