Man accused of murder charged for having weapons in jail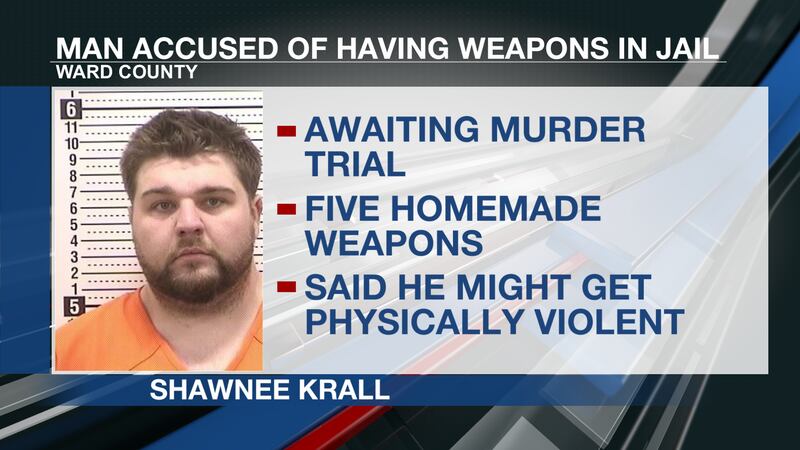 Published: Sep. 26, 2023 at 5:49 PM CDT
MINOT, N.D. (KFYR) - A Minot man accused of murder has been charged with having weapons in his jail cell.
Ward County Jail staff found five homemade weapons in Shawnee Krall's cell.
Authorities say they found recent text messages Krall sent to his mother saying he might get physically violent with people in jail.
Krall is charged with two counts of possession of a weapon by an inmate.
Related Coverage:
Copyright 2023 KFYR. All rights reserved.