Overnight crash on I-94 leaves roadway closed for hours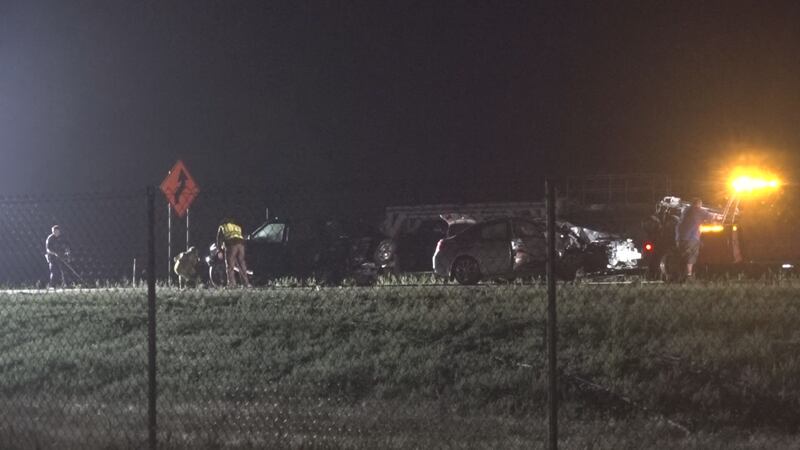 Published: Sep. 25, 2023 at 4:31 AM CDT
|
Updated: Sep. 25, 2023 at 9:11 PM CDT
WEST FARGO, N.D. (Valley News Live) - A crash overnight involving four vehicles in West Fargo left I-94 closed for multiple hours.
The crash happened in the westbound lane of I-94 near mile marker 345 around 11:45 p.m. Crews were on scene for over 3 hours, leaving the roadway closed and traffic backed up.
According to officials, The crash started after a Honda HR-V traveling westbound was rear-ended by a Honda Passport, also traveling westbound. These vehicles became "stuck on impact." After separating, the HR-V traveled into the median area while the Passport sat disabled in the westbound lane.
A Subaru Legacy traveling westbound rear-ended the disabled Passport, becoming disabled itself. A GMC Acadia traveling westbound then struck the Legacy on its passenger side before traveling into the ditch.
The drivers of the HR-V and the Legacy were taken by ambulance to Sanford Hospital with minor injuries. The driver of the Passport, 34-year-old Preston Miller from Jamestown, was also taken to Sanford hospital but with serious injuries. Additionally, he was cited for driving under the influence.
The crash is being investigated by the North Dakota Highway Patrol.
Copyright 2023 KVLY. All rights reserved.