Explaining Achilles tendon injuries after recent incidents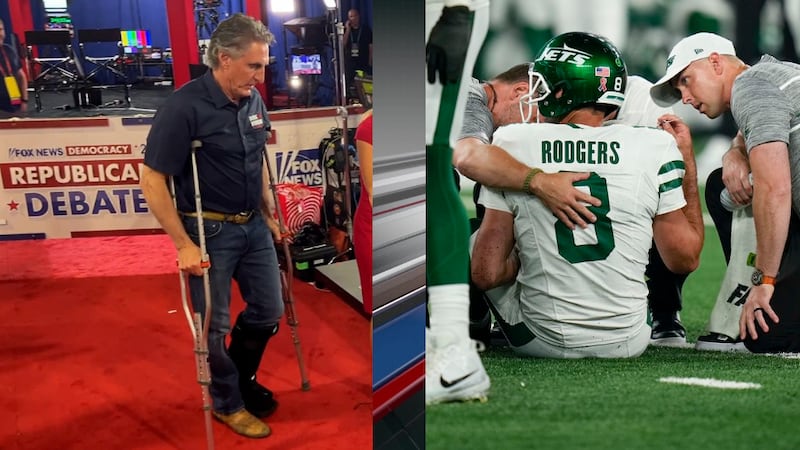 Published: Sep. 23, 2023 at 9:08 AM CDT
BISMARCK, N.D. (KFYR) - In light of Governor Burgum and Aaron Rodgers' recent injuries, we consulted with Dr. Anthony Kasch at Sanford Health to learn more about Achilles tendon tears.
Dr. Kasch said Achilles tendons can tear either partially or fully. A full tear is just as awful as it sounds; the tendon separates completely into two separate pieces.
This is the kind of injury Aaron Rodgers and Governor Governor Doug Burgum suffered. Dr. Kasch said when he sees this specific kind of injury, it's usually in men between the ages of 30 and 40.
Rodgers is 39 and Burgum is 67.
"For the most part, I would tell most people not to really worry about it happening to you as long as you're safe and not doing anything too outrageous when you haven't done anything for a long time," said Dr. Kasch.
Dr. Kasch said warming up, being mindful of any aches or pains, and generally leading a healthy lifestyle is probably your best bet for avoiding an Achilles tear. He also warns fathers to be careful on the warped wall when taking their children to Sky Zone, as many fathers have suffered Achilles injuries while attempting to scale it.
Copyright 2023 KFYR. All rights reserved.