Those Who Serve: Military couple reflects on journey
Published: Sep. 21, 2023 at 6:59 PM CDT
MINOT, N.D. (KMOT) - When someone enlists in the military, it's often said that their families are signing up as well. They often find themselves relocating with their service member. In fact, they move on average every two and a half years, according to the Military Family Advisory Network.
Chris and Frank Senn were high school sweethearts. Frank started training for the military a day after he graduated high school.
"I looked at going into the Navy, and it's not good for home life because you're out at sea all the time," said Frank.
He joined the Air Force as an egress technician and was deferred from Iceland for six weeks to see his son's birth. Afterward, he was stationed in Vietnam.
Back in California, Chris said she had a support network.
"My parents were there and my grandmother, and my brothers and my sister, so it was kind of like going home with a little boy," said Chris.
Meanwhile, Frank recounts what was going through his mind when he landed in Vietnam.
"It was really hot, and the door opened. I said, 'What did I get myself into?' and it was an experience," said Frank.
He said the care packages and letters meant a lot to him.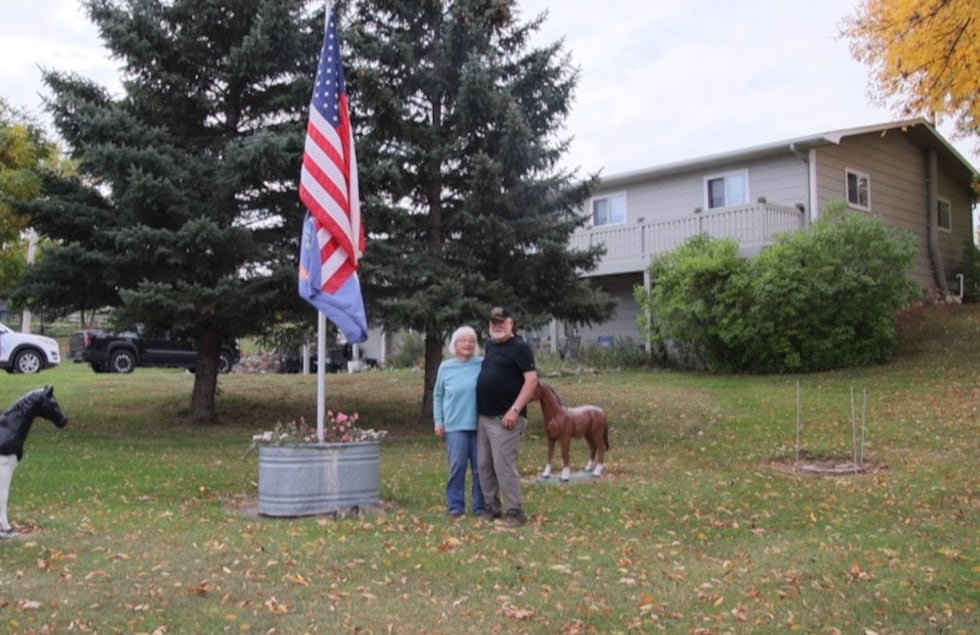 After he came back to the States, when he got an assignment, Chris and the boys also moved. Frank said Chris had her hands full in Okinawa. Chris began her civilian service career when the entire family left Japan. She said she didn't stay at a job long enough for promotions.
"I'd have to start again at the next place and prove that I was still a worthy civil servant," said Chris.
Her work wasn't the only knot to untangle, though.
"She says, 'Well, you love the Air Force more than you love me,'" said Frank.
"He came back with, 'No, I just married it first,'" said Chris.
She said it made sense to her.
They've been together now for 56 years.
Military spouses of active duty members who meet the qualifications of a civilian position are given priority, according to USA Jobs.
Copyright 2023 KFYR. All rights reserved.