Williston man pleads not guilty to several charges including attempted murder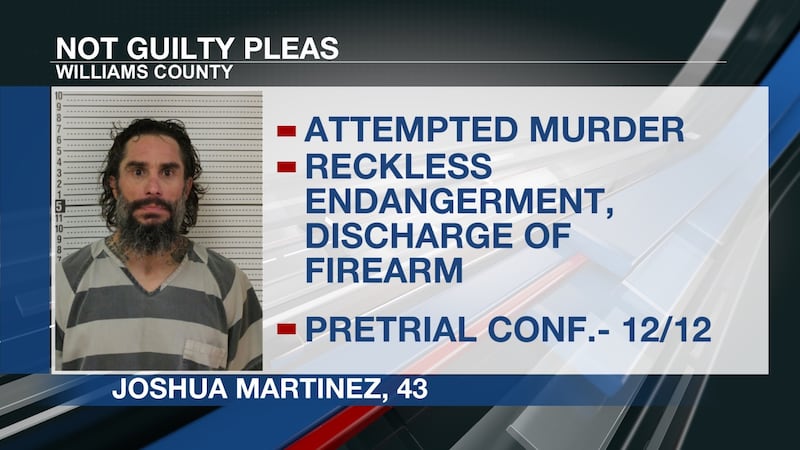 Published: Sep. 20, 2023 at 1:20 PM CDT
WILLISTON, N.D. (KUMV) - A Williston man pleaded not guilty on charges of attempting to flee police and firing a gun.
Joshua Martinez faces 10 felony charges including two counts of attempted murder and two counts of reckless endangerment.
Police say on August 18, Martinez fled a traffic stop and was eventually stopped by a spike strip on East Dakota Parkway. They say Martinez then got out of his car and fired rounds at law enforcement. No one was injured.
Martinez does not have a lawyer representing him on these charges at this time.
His next appearance is scheduled for December 12.
Previous Coverage:
Copyright 2023 KFYR. All rights reserved.