Minot home seizure results in finding 10K fentanyl tablets, stolen firearm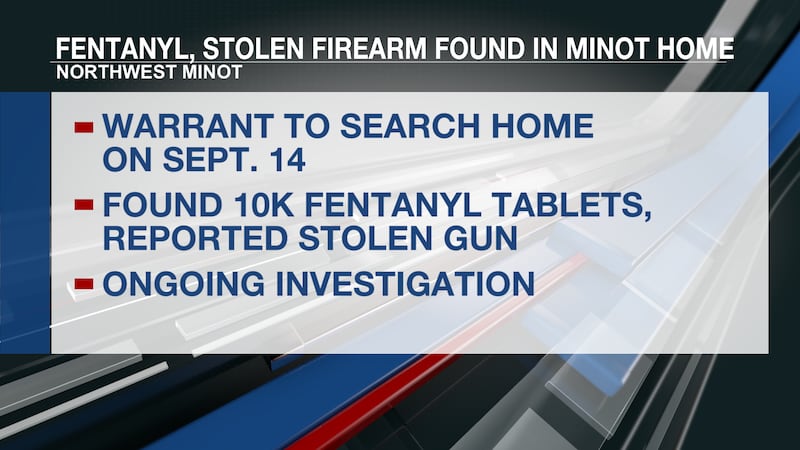 Published: Sep. 20, 2023 at 11:48 AM CDT
|
Updated: Sep. 20, 2023 at 12:05 PM CDT
MINOT, N.D. (KMOT) – Minot Police said a home search led to the discovery of more than 10,000 tablets of fentanyl.
Police said they obtained a warrant to search a home in northwest Minot on Sept. 14. They said there they found the tablets as well as a firearm that was reported stolen in another state.
The investigation is ongoing and is being led by the Ward County Narcotics Task Force.
Copyright 2023 KFYR. All rights reserved.