Marmarth Post Office closing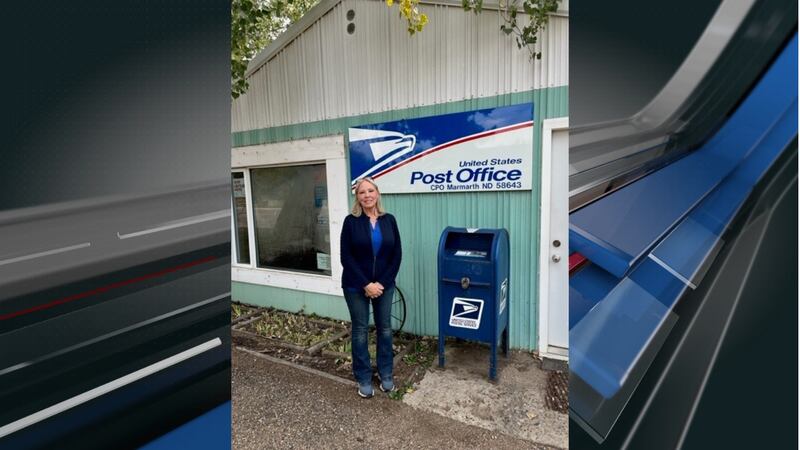 Published: Sep. 20, 2023 at 3:35 PM CDT
MARMARTH, N.D. (KFYR) - The post office in Marmarth, ND is closing indefinitely because of the high costs of keeping it open.
Your News Leader spoke with Marmarth Post Mistress Margaret Sonsala around 2:30 p.m. CT Wednesday confirming the news.
"This is a burden for the residents of Marmarth. We have 80-90 mailboxes here and there are a lot of elderly people that live here," said Sonsala.
She said letters have been sent to state delegates urging them to at least keep the post office boxes at the facility open.
Postal customers in Marmarth received a letter Wednesday saying the last day of delivery to post office boxes would be 9/21/2023.
The letter also instructs customers to submit a change of address form if they want to keep a post office box, which would have to be in Rhame, 14 miles away. Another option would be to set up delivery to their street address with the Bowman Post Office.
According to the 2020 US Census, 101 people live in Marmarth.
Copyright 2023 KFYR. All rights reserved.