Man says bedbugs at movie theater bit him and his wife
Published: Sep. 20, 2023 at 7:52 AM CDT
MOUNT JULIET, Tenn. (WSMV/Gray News) - A Tennessee man said he went to the movies with his wife, and they woke up with dozens of bedbug bites the next morning.
Michal Steplowski said Regal Cinemas refused to cover their losses.
It was a Monday night in May when Steplowski and his wife went to see "Guardians of the Galaxy Vol. 3" at Regal Cinemas Providence 14 theater in Mount Juliet. It's a place he said he and his wife don't plan to walk inside again.
"I love movies. I love watching movies, just now it happens from the safety of my home, I guess," Steplowski said.
That's because the next morning, he said he woke up with 42 bed bug bites on his legs. His wife had 18 on her back.
Steplowski said some got infected, so he had to see a doctor.
"This was traumatic enough that I don't think we will ever go to the movies," he said.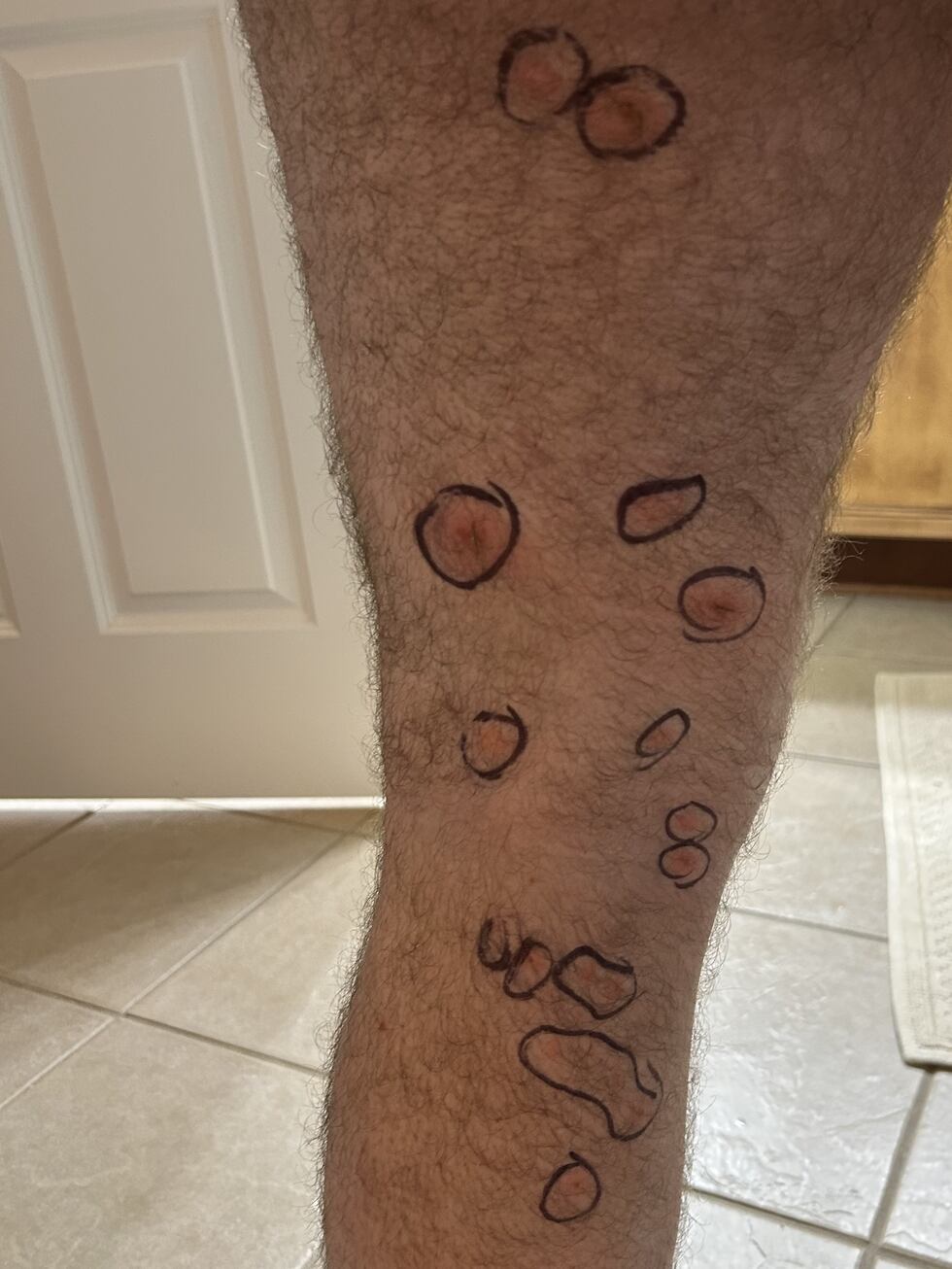 After the incident, Steplowski said he reached out to the theater, but they ignored his calls for three days. So he came back to the theater himself.
"The manager on duty let me in," said Steplowski. "We both walked back, we looked at the seats we were sitting in and underneath the seat I was sitting in was an egg sack from the bedbug."
He said he took a picture and sent it to the exterminator cleaning his home, who confirmed it was an egg sack.
Steplowski said he texted the manager at the theater, who messaged him back saying they closed the theater until further notice. He later found out a pest control company came to clean the theater later that week.
Since then, Steplowski kept every document and said he spent over $2,000 on medical bills and extermination.
"We got some losses where it came to, I wasn't able to work for a couple of days," Steplowski said. "It cost a lot of money to get your house treated for bed bugs, and we were referred to their insurance provider to file a claim. And we were kind of shut down."
In that letter, the insurance company for Regal Cinemas said they were not legally responsible for what happened and denied the claim.
Steplowski said he doesn't know what else to do.
"You feel kind of powerless and frustrated," he said.
Regal Cinemas' media line has not responded to a request for comments.
Mount Juliet is a suburb east of Nashville with a population around 40,000.
Copyright 2023 WSMV via Gray Media Group, Inc. All rights reserved.