Love Like Justice: Montana mom turns grief into project to brighten up her community
Published: Sep. 20, 2023 at 2:55 PM CDT
GLENDIVE, Mont. (KFYR) - Grief is one of those things that we all deal with in different ways. Often, it can be difficult to find the good in the middle of a loss.
One Glendive woman has not only found the good, but she's also found a way to turn her grief into something that's brightening her beloved hometown.
Angie Hagen's daily routine includes a stop at the historic Bell Street Bridge in Glendive. Every night, she turns on the lights that illuminate the walking bridge.
"Every single night, from dusk to dawn," she said.
Each color is carefully chosen in memory of someone special. On this night, the bridge is red and white, a request from the Class of 1988.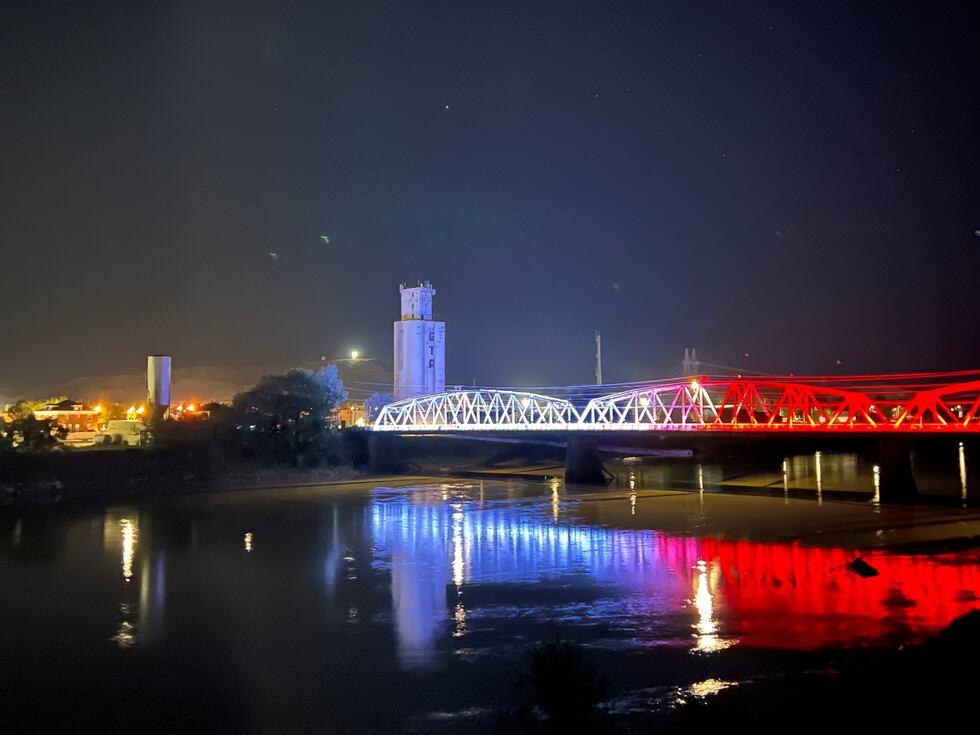 "They're lighting it in memory of their classmates who have passed away," explained Hagen.
Sheri Shoopman looks forward to seeing what color the bridge will be each night. Her camera roll is filled with photos she's taken of the lights.
"This is fabulous," said Shoopman.
"It's a great gift to the community," added Hagen.
It's also a way for Hagen to honor her daughter's memory.
"I think it saved me," she said.
Hagen's daughter, Justice, died in a car crash in June of 2020.
"It was a month after she turned 18 and a month after she graduated," recalled Hagen. "When you lose somebody, you don't want them ever to be forgotten."
The day after Justice's death, Hagen asked friends in a Facebook post to fill the alley behind her office with tributes to Justice. Three words painted on the wall stood out.
"When I saw the words, 'Love Like Justice' I knew those three words would become something," she said.
That something became the Love Like Justice company, a nonprofit in Justice's memory, dedicated to making the community of Glendive a better place.
"The mission of Love Like Justice is to remind people to be a good human, to be kind," Hagen said. "We just have to spread kindness around the world. Go on adventures, because tomorrow is not a guarantee."
But what is a guarantee is that this bridge will continue to shine and continue to keep Justice's memory alive.
"I know she'd be proud," said Hagen.
Right now, there are lights on half the bridge. Hagen hopes to raise enough money soon to get lights on the entire bridge. She'd also like to add signs and a sitting area where people can enjoy the lights.
Businesses and families can pay to have Justice's Lights lit in honor of a loved one. The cost is $100. You can learn more on the Love Like Justice website.
Copyright 2023 KFYR. All rights reserved.