Worker dies after construction site accident; leaves behind wife, 2 kids, reports say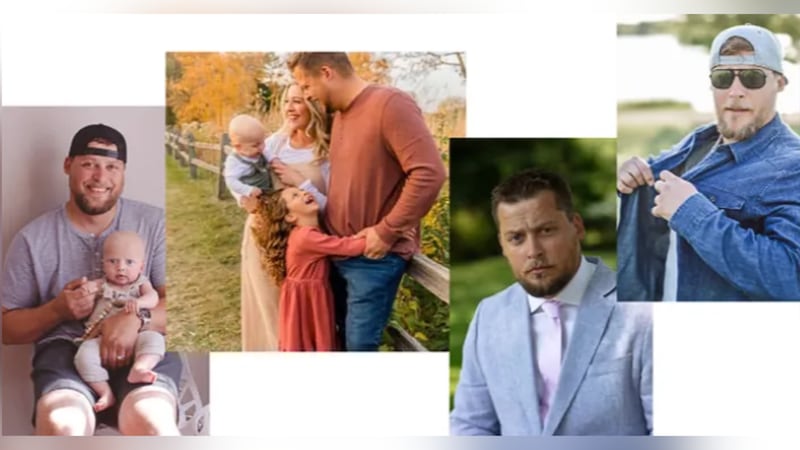 Published: Sep. 15, 2023 at 8:02 PM CDT
PLEASANT PRAIRIE, Wis. (Gray News) - Authorities in Wisconsin say a man has died after getting seriously injured while working at a construction site.
The Pleasant Prairie Police Department reports that first responders were called to a road construction site on Sheridan Road Wednesday afternoon.
The department said it was reported that a worker at the site suffered serious injuries.
According to investigators, the worker, later identified as 34-year-old Cody Nelson, died at the scene from the injuries he sustained.
"The Pleasant Prairie Police Department extends its condolences to the co-workers and family affected by this tragic event," the department shared.
According to reports, Nelson was working on a new section of the water main pipe that had been capped off about two months prior. When he went to remove the cap to continue working on the pipe, the pressure of the water blew the cap off, hitting and killing him.
TMJ4 reports that Nelson leaves behind a wife and two kids.
A GoFundMe has since been started "In loving memory of Cody Nelson" to help with memorial costs and to support his family.
Organizer Kalianne Morrison wrote, "Cody departed this world far too soon, leaving behind a profound void in the lives of his family and friends."
Nelson's loved ones thanked everyone for the support they have already received.
"The outpouring witnessed over social media is tremendous," Morrison shared. "Cody's remarkable ability to uplift others was a testament to his character. He spread kindness and positivity, a legacy we should all strive to uphold in his memory."
Police said the Occupational Safety and Health Administration has been contacted to investigate the accident.
Copyright 2023 Gray Media Group, Inc. All rights reserved.