John Stamos is joining The Beach Boys on their current tour as special guest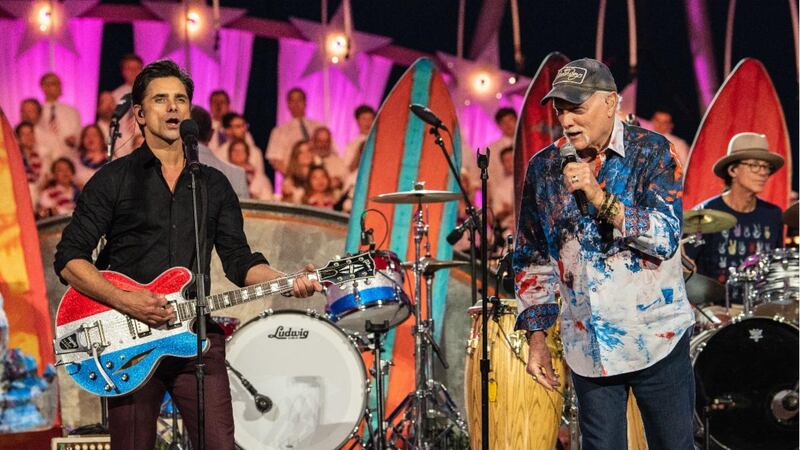 Published: Sep. 16, 2023 at 2:08 PM CDT
(Gray News) - John Stamos is joining The Beach Boys for a string of shows this month as the band continues its national tour.
The Beach Boys' Mike Love announced this week that Stamos would be joining the group for a few performances that include stops in Pennsylvania, New Mexico and Texas.
"We're thrilled to have our brother John Stamos joining The Beach Boys for six of our upcoming dates this month!" Love shared.
Stamos' first night with the band was Friday in Atlantic City, New Jersey, with a complete list of upcoming shows below:
Sept. 16 | American Music Theatre | Lancaster, Pennsylvania
Sept. 17 | Sea Hear Now | Asbury Park, New Jersey
Sept. 23 | Isleta Resort & Casino | Albuquerque, New Mexico
Sept. 24 | The Buddy Holly Hall of Performing Arts and Sciences | Lubbock, Texas
Sept. 25 | Majestic & Empire Theatres | San Antonio, Texas
John Stamos has had a longstanding connection with The Beach Boys dating back to July 4, 1985, when he reportedly played his first official show with the iconic band in Philadelphia.
Stamos aimed to introduce the younger generation to the timeless music of The Beach Boys and featured the band on "Full House" and his subsequent television shows.
Throughout almost four decades, he has maintained an enduring friendship with the band.
The Beach Boys are led by Mike Love, who, along with longtime member Bruce Johnston, musical director Brian Eichenberger, Christian Love, Tim Bonhomme, Jon Bolton, Keith Hubacher, Randy Leago and John Wedemeyer continue the band's legacy.
More information regarding tickets is available online as well as future dates to catch the band on tour this year.
Copyright 2023 Gray Media Group, Inc. All rights reserved.