Father arrested after leaving 2-year-old twins home alone for hours to go gambling, police say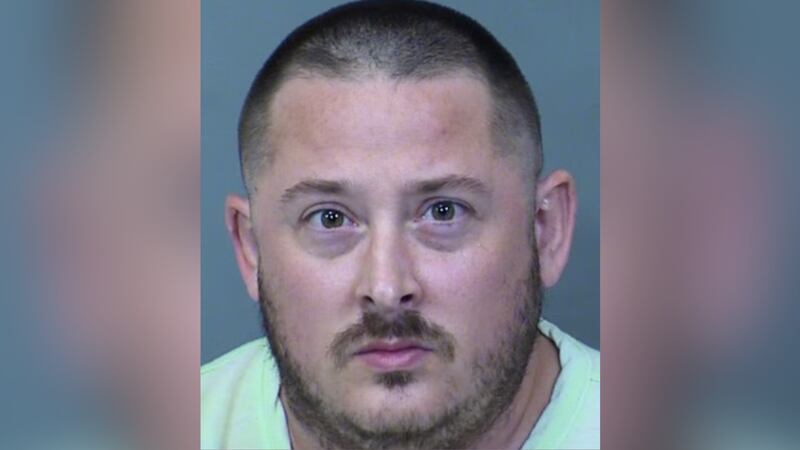 Published: Sep. 15, 2023 at 2:31 PM CDT
PEORIA, Ariz. (KPHO/Gray News) - An Arizona father is accused of leaving his twin toddlers home alone for several hours to go gambling.
KPHO reports that one of the man's neighbors called 911 and said 2-year-old twins were running around alone outside a Peoria-area home with an aggressive dog.
The neighbor reportedly told police the twins were outside for roughly 20 minutes, running near the street before he called and brought them inside his house.
According to court documents, the caller said he saw that the garage door was open to the kids' house, but no adult was watching them.
The children had dirt on their faces, feet and clothes, along with having full diapers, police said.
Authorities said they attempted to find the children's parents for over half an hour when 37-year-old Craig Opdycke pulled into the driveway.
Court paperwork stated Opdycke initially told police he went to a nearby Taco Bell. He claimed he was gone for 30 minutes, ordering and eating his food at the restaurant while leaving the kids at home.
Police said Opdycke told them he messed up and it was "his bad" for leaving the kids that long.
However, when Opdycke's wife arrived, he asked to speak to officers alone and changed his story.
Opdycke confessed that he didn't go to Taco Bell and instead, he went to Desert Diamond Casino around noon, five hours before police were called.
He told officers he has a gambling addiction and knew he shouldn't have left the kids home alone, investigators said.
He reportedly locked the twins in their bedroom as they were napping and claimed he didn't know how they escaped or how the garage door was open.
During a search, authorities said they found Opdycke had winning tickets from the casino and over $2,000. He was booked on one count of child abuse.
Copyright 2023 KPHO via Gray Media Group, Inc. All rights reserved.