'Unbelievable honor': Authorities promote 1st female to serve as Texas Ranger major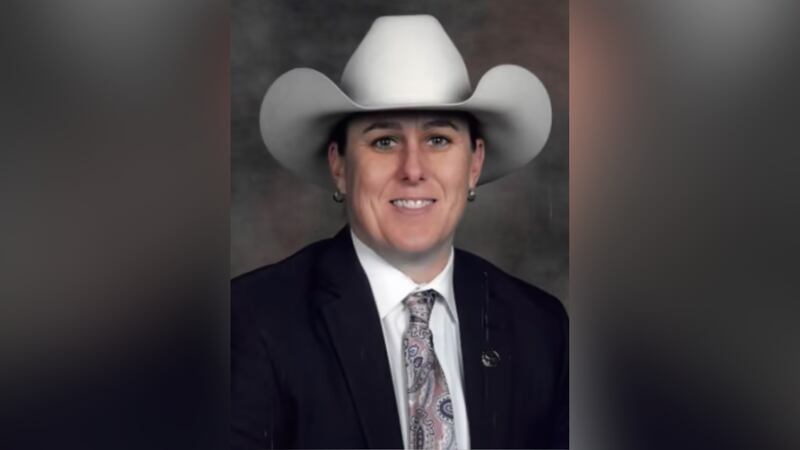 Published: Sep. 13, 2023 at 7:20 PM CDT
AUSTIN, Texas (Gray News) - The Texas Department of Public Safety has promoted its first woman to serve as a Texas Ranger major since the organization started 200 years ago.
Wende O. Wakeman started her new position earlier this month.
"Major Wende Wakeman's years of hard work, her tremendous strength of character, and her unwavering determination have all led her to this moment," DPS Director Steven McCraw said. "I cannot think of someone more deserving, nor can I think of a better role model for so many to be able to follow as she continues to pave the way."
Authorities said Wakeman is a major for Texas Ranger Company F in the Waco area. She oversees a team of 27 Rangers and three lieutenants for a region that runs south of Dallas to south of San Antonio.
"It is an unbelievable honor to have the opportunity to serve the citizens of this great state and to lead my fellow Texas Rangers in this capacity," Wakeman said. "This moment in Ranger history is only possible because of the dedication and the sacrifice of so many that have come before, along with the incredible strides made by this organization over the years."
According to officials, Wakeman began serving the DPS in 1998. She worked as a Texas Highway Patrol trooper before moving to a narcotics sergeant in 2003. Five years later, she started working with the Texas Rangers in Conroe.
In 2014, she was promoted to lieutenant in Laredo, becoming the first woman to be a Ranger lieutenant with the department.
In 2020, she received a promotion and earned the rank of captain. Wakeman then worked at the Texas Rangers headquarters in Austin until this most recent promotion.
"I will strive to do my very best to represent the men and women of this department every day," Wakeman said.
The newly promoted major also holds a bachelor's degree in criminal justice from Sam Houston State University.
Copyright 2023 Gray Media Group, Inc. All rights reserved.