Police investigate shooting at Keelboat Park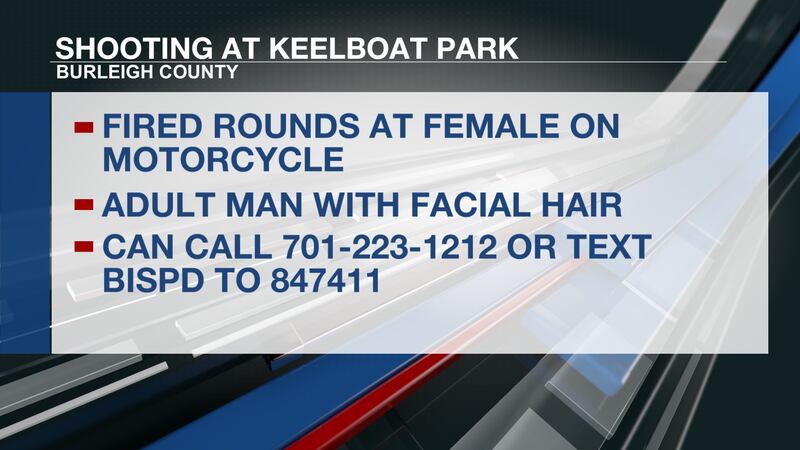 Published: Sep. 13, 2023 at 11:46 AM CDT
|
Updated: Sep. 13, 2023 at 11:57 AM CDT
BISMARCK, N.D. (KFYR) - Bismarck Police are investigating a Tuesday evening shooting on River Road near Keelboat Park.
At 9:10 p.m., patrol officers were called to the area after reports of a person shooting at someone on a motorcycle.
They say witnesses saw a man exit a truck and fire rounds at a 20-year-old female on the motorcycle. She was not hit by a bullet, but police say she did sustain minor injuries.
Investigators are following up on leads to identify the shooter.
Police say a description of the shooter was difficult to obtain because he was wearing a dark-colored hoodie with the hood up and tightened.
Witnesses say he was an adult man with facial hair. He was a passenger in a late 2000s to early 2010s dark blue Ford F-150 extended cab with North Dakota plates.
Police are asking the public for information that could help with the case. Witnesses can call 701-223-1212 or text BISPD with the tip to 847411.
Copyright 2023 KFYR. All rights reserved.