Man wins $5 million lottery jackpot says he will be buying his wife flowers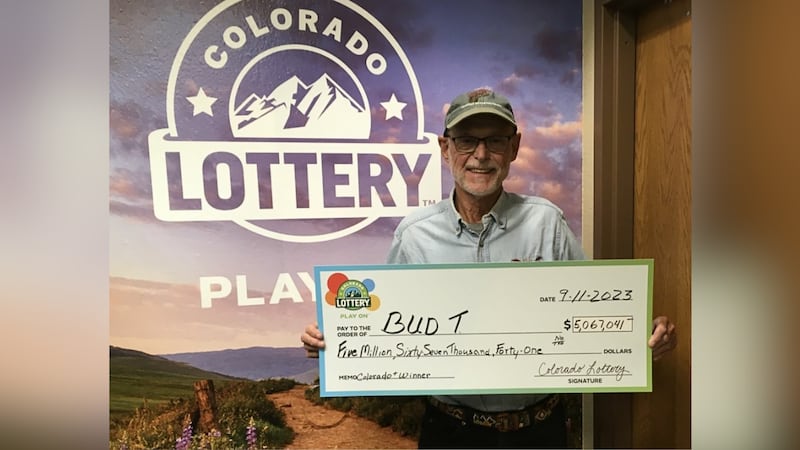 Published: Sep. 13, 2023 at 4:43 PM CDT
MONTROSE COUNTY, Colo. (Gray News) - A Colorado man says he will be buying his wife a few gifts after recently becoming a multimillionaire thanks to playing the lottery.
Waldemar "Bud" Tasch was on a backpacking trip earlier this month in the wilderness with his dog when his winning numbers were called.
According to the Colorado Lottery, he checked his ticket from the Sept. 6 drawing after he returned home and found that his numbers matched to collect the $5,067,041 jackpot.
Tasch chose the cash option and ended up taking home $2,533,520.
The 77-year-old said one of his first moves after his win is to buy himself a watermelon and flowers for his wife.
According to Tasch, he and his wife live a simple life, but she does have some upcoming surgeries, so he is happy to be able to be able to provide some much-needed help.
He also plans to give back with his winnings.
"I'm going to give to charities and really think about what it is I am meant to do with the money," he said.
Tasch said they split their time between Colorado and Arizona throughout the year while playing the Colorado Lotto every time he is in town.
He "always" plays his own lucky numbers while using a secret formula, he shared with lottery officials.
Copyright 2023 Gray Media Group, Inc. All rights reserved.