'There are no words': Mother of 5 dies after suffering rare childbirth complication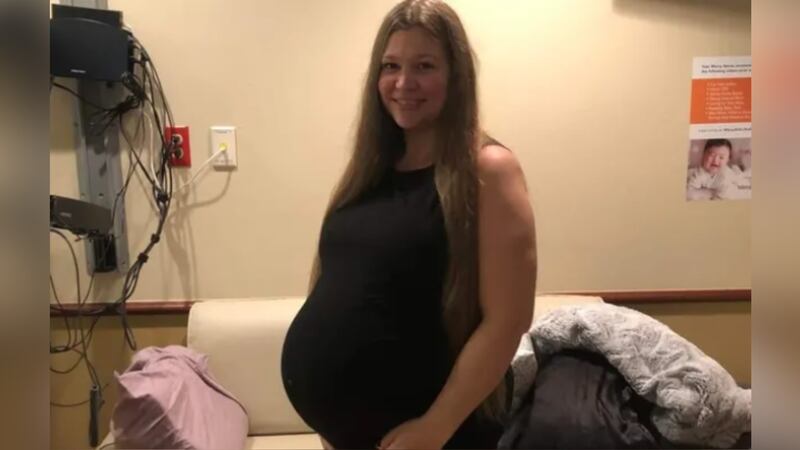 Published: Sep. 12, 2023 at 3:48 PM CDT
(Gray News) - A mother in Oklahoma has reportedly died following a rare childbirth complication.
According to several reports, 35-year-old Kelli Tyler died last Wednesday after giving birth to her fifth child.
Tyler's mother, Julie Roach, shared that her daughter "suffered an amniotic embolism which is rare and usually fatal."
The hospital team "went above and beyond to save her," according to Roach. However, after two hours, doctors pronounced the 35-year-old deceased.
"The pain of losing my child is indescribable. There are no words," Roach said.
Tyler leaves behind five children ages 16, 12, 11, 9 and a newborn. Her baby girl was unresponsive after being delivered but is expected to survive after receiving specialized care, according to the girl's grandmother.
"Baby J had trauma and was sent to a nearby hospital for specialized help in order to hopefully prevent brain damage. I am happy to say she is beginning to thrive," Roach shared. "The long-term effects will not be known for a while though."
According to the Cleveland Clinic, an amniotic fluid embolism is a dangerous and life-threatening complication that occurs during delivery or shortly after giving birth.
Amniotic fluid embolism is very difficult to diagnose because the symptoms can be similar to other serious complications during childbirth. Its exact cause is unknown, and it's very rare.
Roach has started a GoFundMe since losing her daughter to help raise money for the children the late mother left behind.
"The current and future needs for all will include items such as groceries, clothes, diapers, school needs and more," Roach wrote. "These children are my priority. Baby J will learn about her mother. But my heart is broken for all of them. Thank you very much."
Copyright 2023 Gray Media Group, Inc. All rights reserved.