Jury begins deliberations in Minot murder trial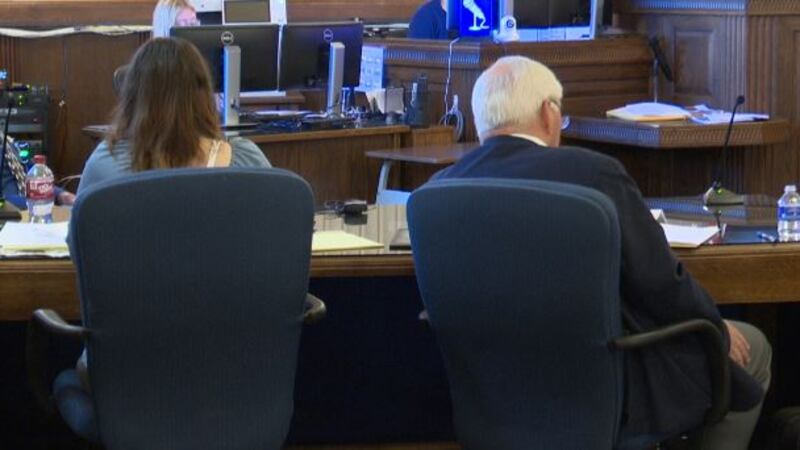 Published: Sep. 12, 2023 at 11:26 AM CDT
|
Updated: Sep. 12, 2023 at 12:02 PM CDT
MINOT, N.D. (KMOT) - The case of a woman from Minot Air Force Base accused of fatally shooting the father of her child is now in the hands of the jury.
The state and defense gave closing arguments Tuesday morning in the case of 26-year-old Heather Hoffman, charged with murder in the April 2022 shooting death of 22-year-old Alex Eckert.
In closing, State Prosecutor Roza Larson discussed what she called the "escalation of events" leading up to Alex's death; text and Snapchat messages, and testimony on the angle of Eckert's gunshot wound that pointed to Hoffman as the killer.
Defense Attorney Steven Mottinger questioned the timeline of events the night Eckert was killed. Mottinger also questioned the credibility of testimony from Jesse Schroeder, who prosecutors said drove Hoffman to Eckert's residence the night he was killed, but was unaware of her plan, and eventually came forward to law enforcement.
Larson also gave a brief rebuttal after the defense's closing.
The jury will have the option of considering murder (AA felony), manslaughter (B felony), or negligent homicide (C felony), but must consider the murder charge first, and consider the charges in that order. They can also acquit.
Your News Leader will have coverage when the verdict comes in.
Previous coverage:
Copyright 2023 KFYR. All rights reserved.