Emotional testimony marks day one of murder trial in Minot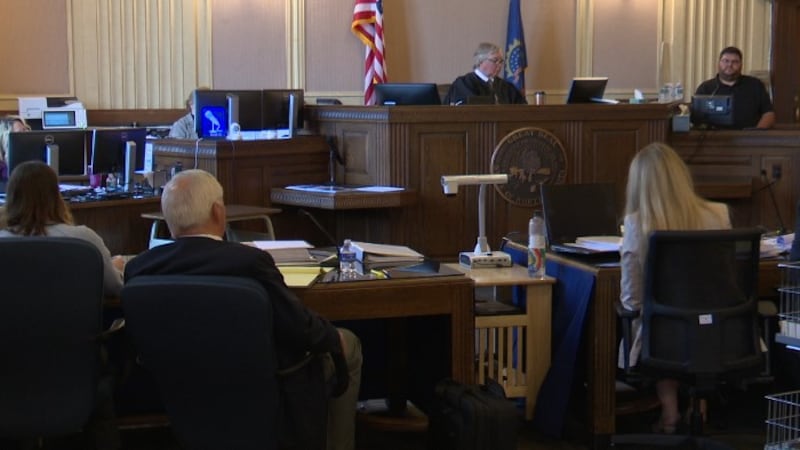 Published: Sep. 7, 2023 at 7:25 PM CDT
MINOT, N.D. (KFYR) - A Ward County jury heard emotional testimony Thursday in the trial of a woman charged with murder in a fatal shooting.
Prosecutors say 26-year-old Heather Hoffman fatally shot 22-year-old Alex Eckert at his northwest Minot apartment last April over a child custody dispute.
In opening arguments, the state laid the foundation for the case they would be presenting over the course of the trial, including matching ballistics and how they believe Hoffman had motive, means and opportunity.
"At the crime scene, a casing is found, and that handgun is fired. Test fired as law enforcement does and the casings match. The gun that killed Alex Eckert was the same gun that was found where Jessie parked the car, the same gun that the defendant had purchased less than a month earlier," said Christopher Nelson, Ward County assistant state's attorney.
Hoffman's defense argued there's more to the story.
"We believe that we are going to be able to establish that Heather Hoffman was not in the vicinity of Alex Eckert's apartment when the shots were fired. We don't believe that the state is going to be able to prove that beyond a reasonable doubt," said Steven Mottinger, attorney for Heather Hoffman.
Several Minot Police officers and detectives took the stand Thursday, as well as agents with the North Dakota BCI.
Jesse Schroeder, a former co-worker and friend of Hoffman's, testified for more than an hour.
Schroeder testified that Hoffman asked him to drive her to Eckert's apartment to confront him about the custody issue. He recounted the events leading up to the shooting.
"Did she say anything else?" said Roza Larson Ward County state attorney.
"Eventually she... eventually she mentioned she wanted him dead," said Jesse Schroeder.
Testimony is expected to continue Friday morning in Minot.
Hoffman could face life in prison if convicted.
Previous coverage: Jury selection begins in Minot murder trial
Copyright 2023 KFYR. All rights reserved.