ND State Fair's Korslien to retire after 50-year career
Published: Aug. 29, 2023 at 9:30 AM CDT
|
Updated: Aug. 29, 2023 at 9:47 AM CDT
MINOT, N.D. (KMOT) - A well-known figure at every North Dakota State Fair is retiring after helping make the fair a reality for the past half century.
Renae Korslien, the general manager of the North Dakota State Fair, will retire, the fair announced, after a 50-year career with the fair.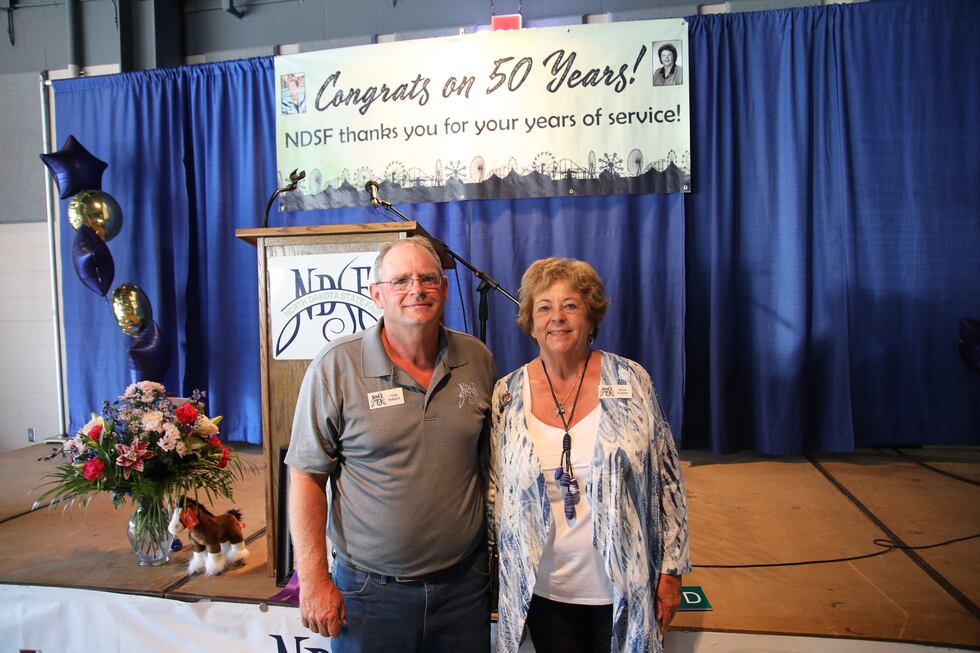 Korslien oversaw the growth of the fair, including the expansion of the grandstand, which drew world-renowned entertainers to the fair. She also guided the fair through challenging times, including cancellations due to the 2011 flood and the COVID-19 pandemic in 2020.
"I am so grateful for the opportunity to have been a part of the North Dakota State Fair for the past fifty years. It has been an honor to contribute to such an important event in our state, and I am proud of all that we have accomplished together. I am confident that Craig and the rest of the team will continue leading the Fair with the same passion and dedication we have always had," said Korslein.
Korslien's assistant Craig Rudland, who has worked for the fair for more than 40 years, most recently as assistant manager, has been appointed as the fair's new GM. Rudland named Aaron Ottmar as assistant manager.
Related coverage: NDSF manager celebrates 50 years with the fair
Copyright 2023 KFYR. All rights reserved.