Burgum debated amid ruptured Achilles, seen by Milwaukee Bucks doctor before event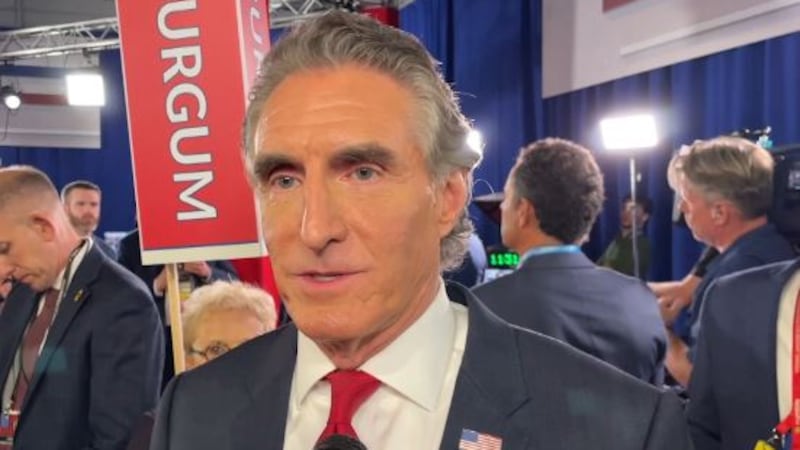 Published: Aug. 24, 2023 at 11:28 AM CDT
MILWAUKEE, Wis. (KFYR/KMOT/GRAY DC) - After Gov. Doug Burgum's injury Tuesday night, Your News Leader learned he was able to get some help from a doctor who treats professional athletes.
The Governor revealed in the spin zone Wednesday night that he was able to get checked out by an orthopedic surgeon who treats the Milwaukee Bucks, who play at the Fiserv Forum.
"I got a chance to, through some supportive friends, to see the Milwaukee Bucks' Orthopedic Surgeon today and he had some bad news. He said you don't have a tear and I think you've ruptured your entire Achilles. So, I just got done doing a debate standing on one leg basically behind that podium. But I know we know in North Dakota, there's a thing which is, you know, cowboy off. You just got to get up and do it," said Burgum.
Before the debate, the Governor's camp indicated he was headed back on the campaign trail Thursday. How his injury impacts that is unclear.
If Burgum wishes to qualify for the next debate, it's Sept. 27 in Simi Valley, California.
Copyright 2023 KFYR. All rights reserved.