Gov. Burgum among eight candidates to take the debate stage in Milwaukee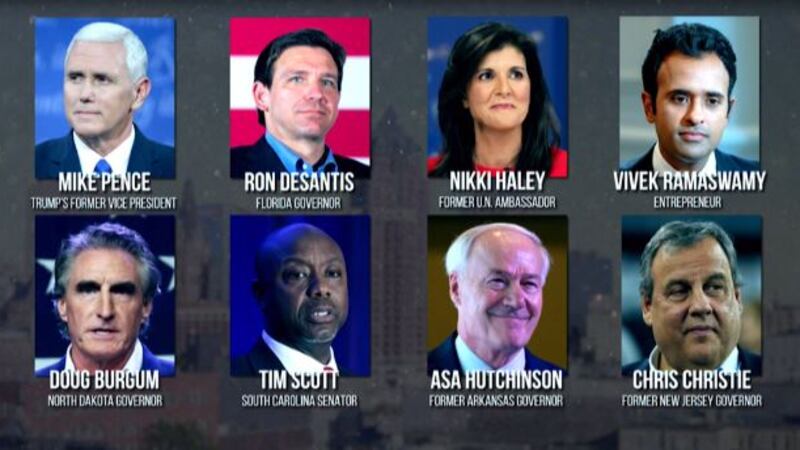 Published: Aug. 22, 2023 at 8:57 AM CDT
MILWAUKEE, Wis. (KFYR/KMOT) - The Republican national committee announced the eight candidates who will take the stage for the first Republican Presidential Primary Debate.
The qualifiers are:
Governor Doug Burgum

Governor Chris Christie

Governor Ron DeSantis

Ambassador Nikki Haley

Governor Asa Hutchinson

Vice President Mike Pence

Vivek Ramaswamy

Senator Tim Scott
The debate is at 8 p.m. CT Wednesday on Fox News. Joe Skurzewski will bring us live coverage from Milwaukee throughout the day.
Copyright 2023 KFYR. All rights reserved.