Research being done to help us fortify our homes to withstand severe storms | Severe Weather Warning Process Part 6
Published: Aug. 16, 2023 at 9:13 PM CDT
RICHBURG, S.C. (KFYR) - Your home is most likely your safest place from severe storms. But is it fortified to withstand the extreme forces of Mother Nature? Ongoing research is helping to make our structures safer.
At a unique research facility in South Carolina with 105 turbines capable of producing 120 mph winds, plus water sprayers and hail cannons, researchers and meteorologists work to figure out how to make our homes and buildings more resilient to severe weather.
"We can then test those full-scale structures that are in our chamber and see, what is that doing to the individual building components, how do the connections of those components on the structure either perform or underperform, and then, unfortunately, result in damage," said Sarah Dillingham, senior meteorologist at the Insurance Institute for Business & Home Safety (IBHS).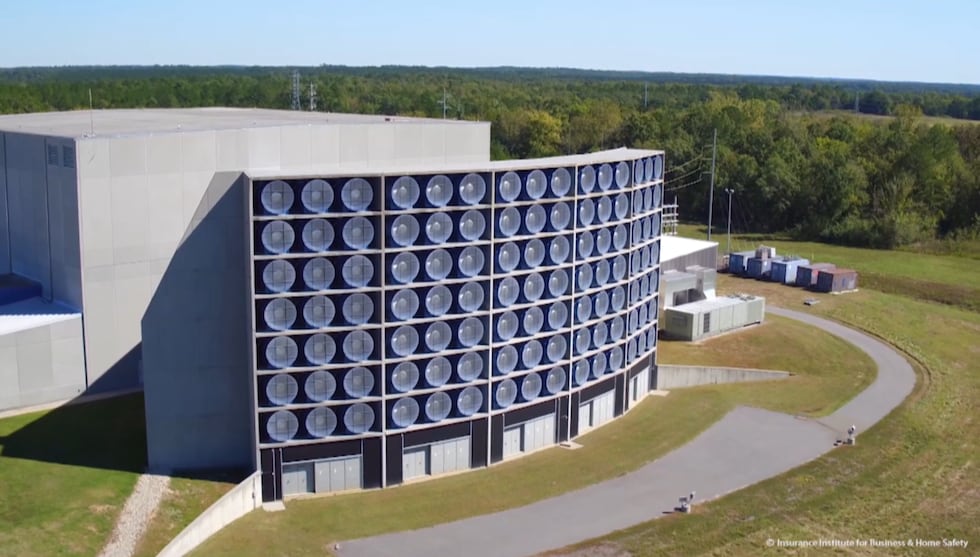 One of the focuses of research at IBHS over the last decade has been on materials for roofs.
"We want to see what happens when we shoot hailstones of varying sizes at a shingle panel, do we lose granules, does that shingle dent or tear? And if that is the case, that is going to reduce the performance of your roof," said Dillingham.
They have found that in around 10 years, asphalt shingles can start to become unsealed.
"So, if a severe thunderstorm comes, with 50, 60, 70 mph winds, and those shingles start flapping up, they can potentially tear," said Dillingham.
Underneath those shingles, it's important to protect against water damage.
"A sealed roof deck is critical because when your roof cover potentially is blown off by strong winds, those seams there, those can let water into the home," said Dillingham.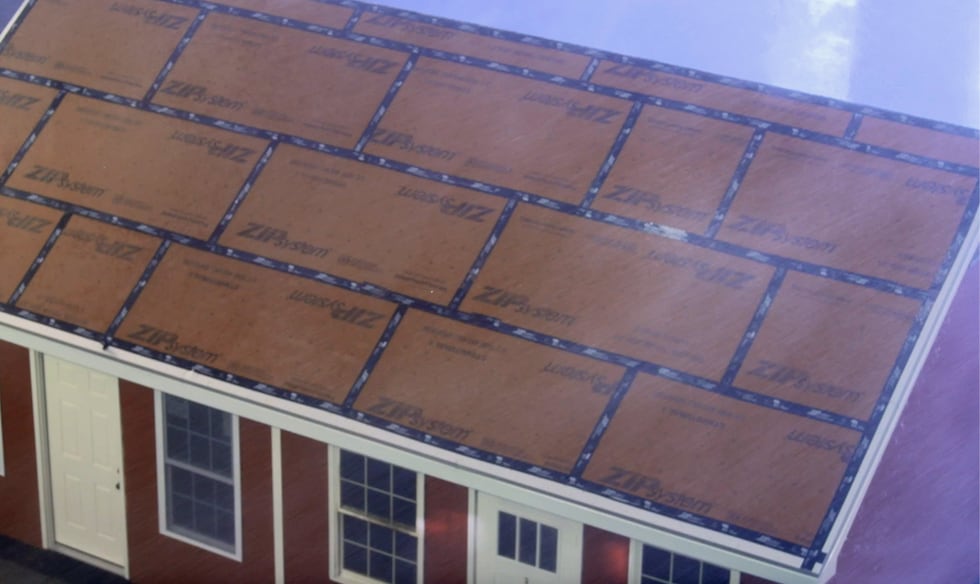 These severe thunderstorm winds can also damage other components of your home.
"We've identified one of the most vulnerable openings in your home is the garage door. It's the largest opening, so if that fails, what happens is, if that is not a wind-rated garage door, which, unfortunately, most are not that are currently installed in the U.S., those doors can fail. And when they fail, the wind can get into the home, pushing out on the walls, and pushing up on your roof," said Dillingham.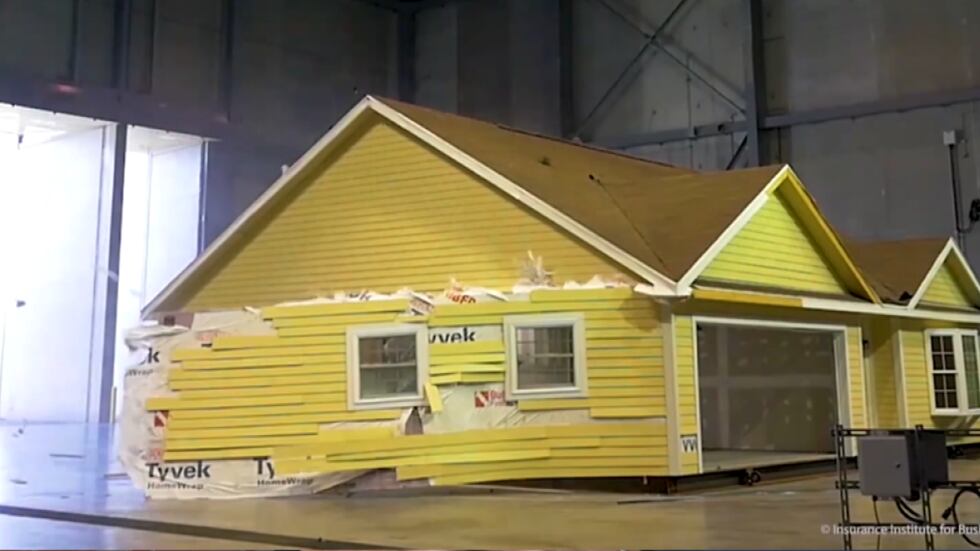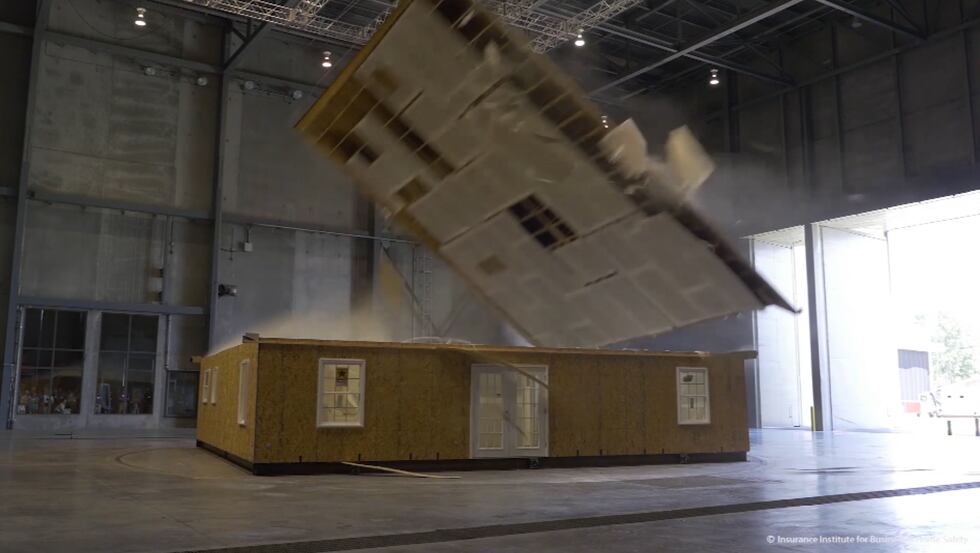 IBHS' findings inform insurance, weather, and construction industries as well as building codes. North Dakota is one state that has a statewide building code.
"It doesn't have to be a concrete fortress to be able to withstand the forces of Mother Nature. There are accessible resources that you have," said Dillingham.
They have also begun to research how wind-driven hail impacts siding materials.
For more information on IBHS' research, click here, and for resources available to make your home safer, click here.
Severe Weather Warning Process Series:
Copyright 2023 KFYR. All rights reserved.