Calf that escaped enclosure hits the links in Berthold
Published: Aug. 16, 2023 at 10:27 PM CDT
BERTHOLD, N.D. (KMOT) – A calf that escaped its enclosure this week decided to try its hand — er, hoof — at golf.
According to Berthold Police Chief Al Schmidt, the calf surprised some golfers at the Berthold Golf Club Tuesday.
Schmidt said two wranglers on horseback roped the calf after attempts by others to secure the animal failed.
No word yet on the calf's score on the back nine.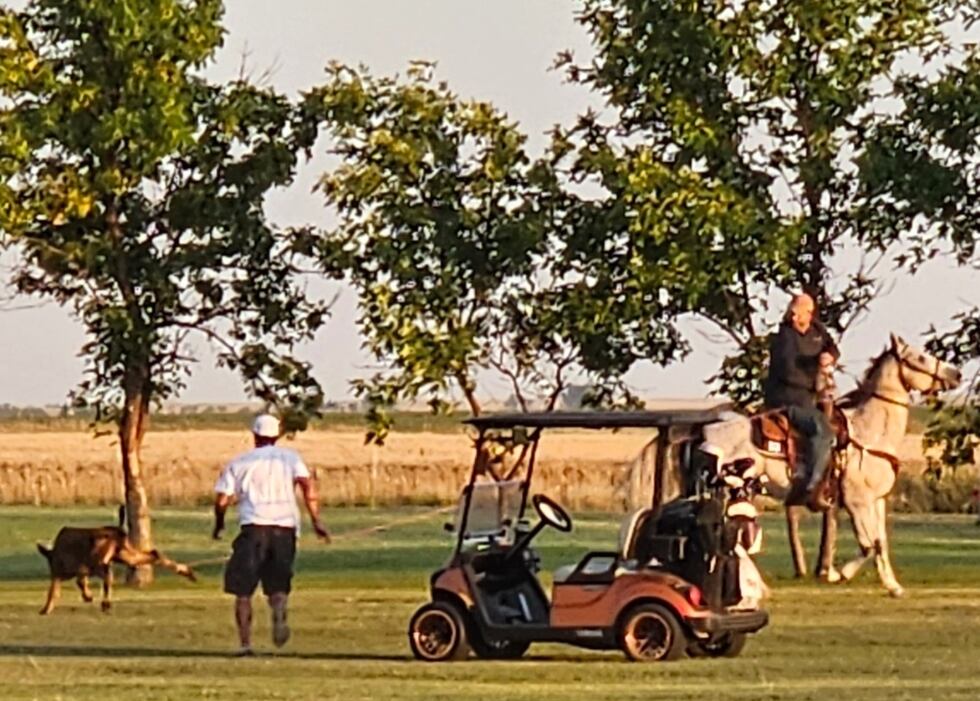 Copyright 2023 KFYR. All rights reserved.