Semi driver seriously hurt in crash near construction zone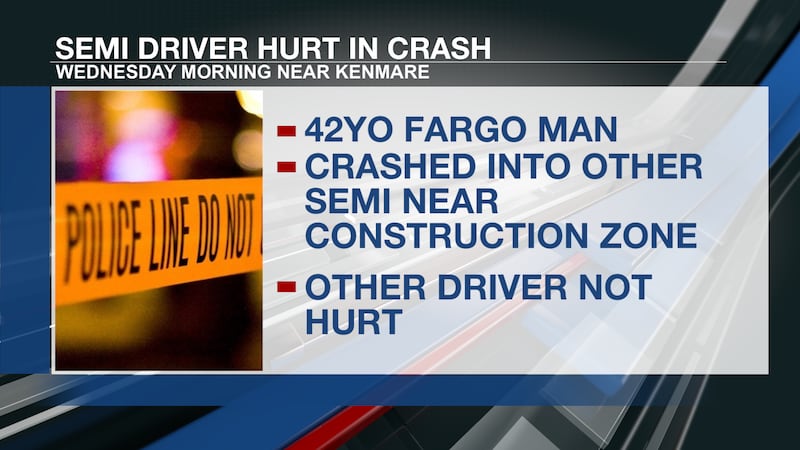 Published: Aug. 16, 2023 at 4:06 PM CDT
KENMARE, N.D. (KMOT) – A semi driver suffered life-threatening injuries in a crash near a construction zone Wednesday morning, just north of Kenmare, according to the North Dakota Highway Patrol.
Investigators said the 42-year-old driver from Fargo, who was towing a belly dump trailer, was headed north on Highway 52 just after 11 a.m. when he approached the zone.
The Highway Patrol said a flagger had northbound traffic stopped at the time, and the driver failed to stop and struck the rear of another semi in front of him.
The injured driver was taken to the hospital in Kenmare, and then to Minot, for treatment. His status is unclear.
The driver of the other semi, a 67-year-old Bowbells man, was not hurt. Both drivers were wearing proper restraints at the time of the crash, according to the Highway Patrol.
The state patrol said that charges are under investigation.
Copyright 2023 KFYR. All rights reserved.