Far-Thro Axe tournament wraps up with recognition of those affected on July 14th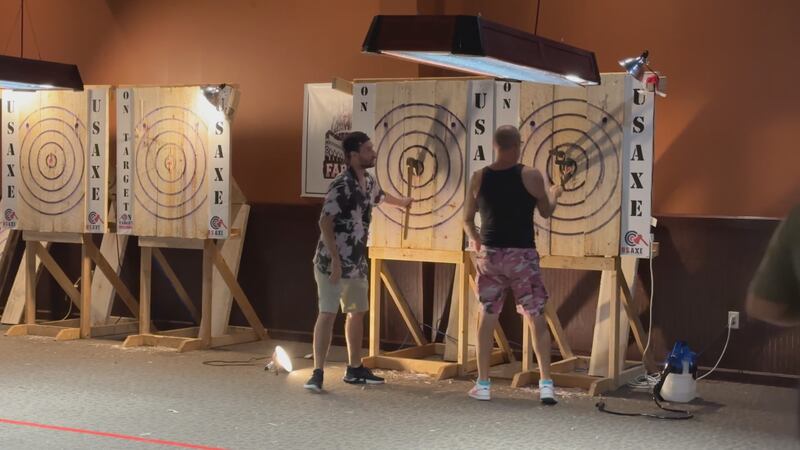 Published: Jul. 30, 2023 at 5:59 PM CDT
FARGO, N.D. (Valley News Live) - The 2nd Annual Far-Thro Axe Tournament officially wrapped up Sunday afternoon with a televised finale and recognition for those who were affected by the shooting on July 14th.
The event had vendors set up as well as t-shirts for sale, and the proceeds of the event will be going to the families of those affected.
For a moment of recognition, there was a 21 Gun Salute and 'Taps' was played to allow the guests a chance to remember fallen officer Jake Wallin.
The Tournament took place at the Fargo Billiards & Gastropub.
The tragedy on July 14th not only claimed the life of Officer Wallin, but it also injured officers Andrew Dotas and Tyler Hawes, as well as bystander Karlee Koswick.
Koswick works for United States Axe as a coach, and her fellow coworkers say the event was a great way to show their support to her and the others involved.
Jacob Weisser was a volunteer at the tournament and is an employee of United States Axe, and he said that he's so happy to see the way the the community has come together.
"I talked to her father and they're blown away with how nice everybody is here," Weisser said. "It's just been amazing and I'm just really proud of the place where I grew up, showing so much support for something so traggic and and so horrific."
Copyright 2023 KVLY. All rights reserved.