Summit Carbon Solutions won't consider CO2 pipeline route south of Bismarck
Published: May. 31, 2023 at 7:44 PM CDT
BISMARCK, N.D. (KFYR) - Many in Bismarck have raised concerns about a pipeline carrying liquid carbon dioxide that's been proposed north of town. That's why the Public Service Commission asked Summit Carbon Solutions, the company behind the pipeline, to consider a different route that would go south of Bismarck. But they won't. They say a southern route would present "unnecessary integrity and safety risks that are not present" in the proposed northern route, especially to the tribal lands south of Bismarck.
Now, those who have raised concerns about the northern route point to Bismarck's growth to the north. They say a rupture in the pipeline could be catastrophic if it happens near a population center like Bismarck and that would hinder economic development in the capital city. Summit said the northern route would be safer and wouldn't hinder economic development because they said pipelines don't hinder future development on the tracts they cross.
A representative from Summit said, "In the more than two years since Summit Carbon Solutions announced our carbon capture project, our team has conducted extensive biological, cultural, and civil surveys to ensure our pipeline maximizes safety for landowners and the communities where it is proposed to operate."
Previous Coverage: Proposed carbon dioxide pipeline in ND could be rerouted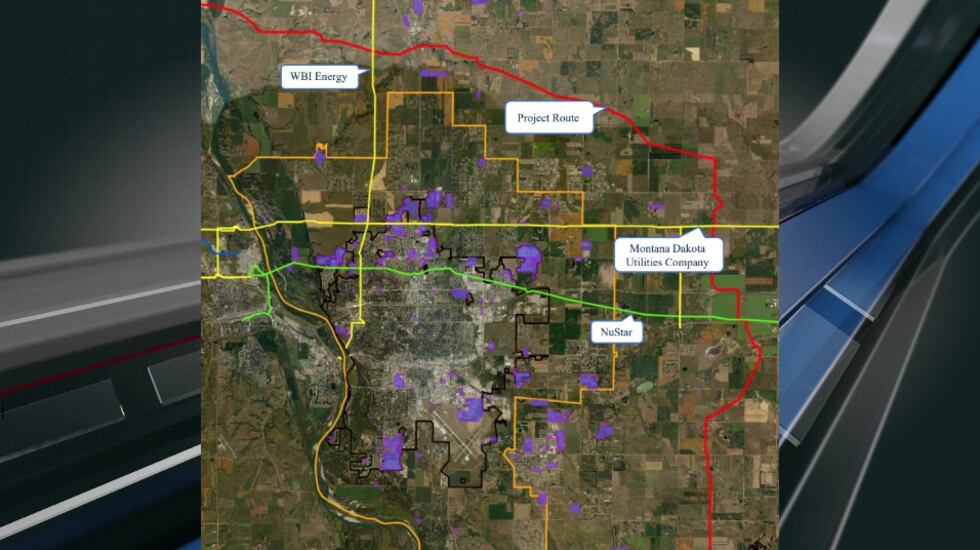 Copyright 2023 KFYR. All rights reserved.