Minot Hot Tots players, coaches meet with fans ahead of opening day
Published: May. 25, 2023 at 11:23 PM CDT
|
Updated: May. 26, 2023 at 10:51 AM CDT
MINOT, N.D. (KMOT) - Opening day may not be until Monday, but Minoters got to meet some of the players and coaches with the Minot Hot Tots Thursday.
Trusted Tire and Auto hosted a family fun night with the team.
Players took on youngsters in beanbag toss, there was food and team giveaways.
The team's mascot Tate R. Tot even got to post for pictures with young fans.
Head Coach Mitch Gallagher, who played a role in the early years of Bismarck's Northwoods League team, said he's excited for what's to come.
"Being able to come up here, and pretty much do it again with Minot, and really get them ingratiated with the Minot community, with the Northwoods League itself, it's gonna be a fun summer, I'm really looking forward to what it brings," said Gallagher.
The home opener is Monday night at 7:05 p.m. at Corbett Field.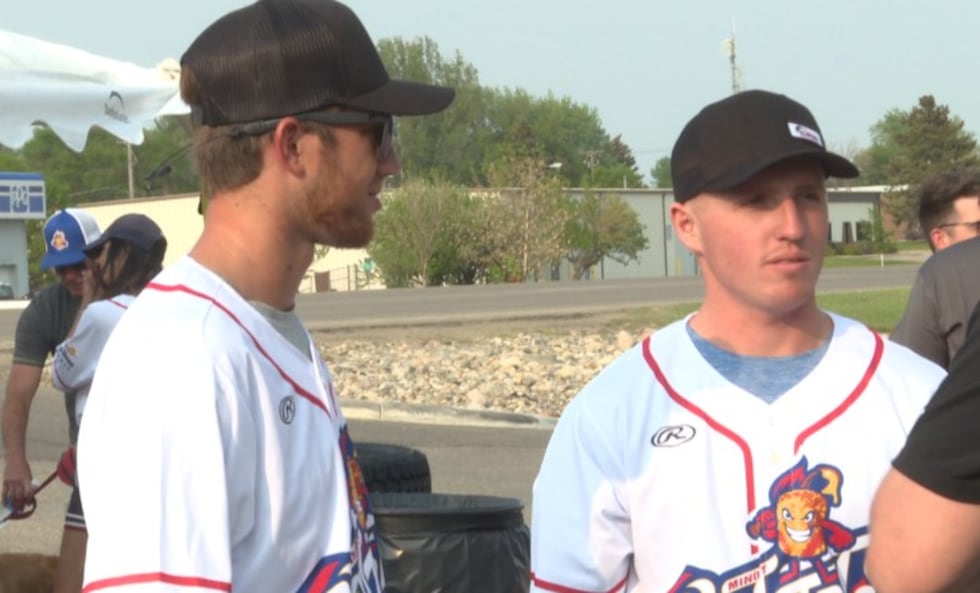 Copyright 2023 KFYR. All rights reserved.