JPMorgan Chase defends suit by blaming US Virgin Islands for Jeffrey Epstein's sex crimes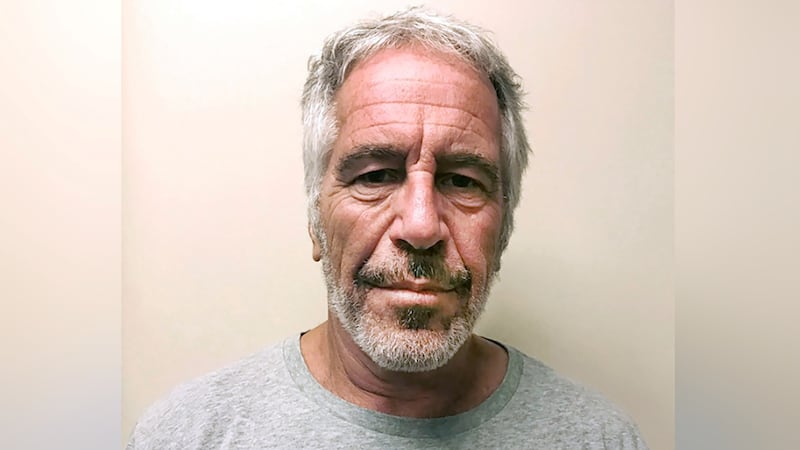 Published: May. 23, 2023 at 6:53 PM CDT
|
Updated: May. 23, 2023 at 6:54 PM CDT
NEW YORK (AP) — JPMorgan Chase defended itself on Tuesday against a lawsuit by the U.S. Virgin Islands accusing it of empowering Jeffrey Epstein to abuse teenage girls by arguing in court papers that it was the islands, not the bank, that enabled the financier to commit his crimes.
Lawyers for the bank said in the Manhattan federal court filing that the government of the Virgin Islands was complicit, letting high ranking officials be bought off by Epstein and actively working with him while "reaping the benefits of his wealth."
"He gave them money, advice, influence, and favors. In exchange, they shielded and even rewarded him," providing lucrative tax breaks worth millions of dollars, they wrote.
Most troubling, they said, was that officials from the islands "protected Epstein, fostering the perfect conditions for Epstein's criminal conduct to continue undetected."
The lawyers added: "For two decades, and for long after JPMC exited Epstein as a client, the entity that most directly failed to protect public safety and most actively facilitated and benefited from Epstein's continued criminal activity was the plaintiff in this case — the USVI government itself."
The Virgin Islands, where Epstein had an estate, sued JPMorgan last year, saying its investigation revealed that the financial services giant enabled Epstein's recruiters to pay victims and was "indispensable to the operation and concealment of the Epstein trafficking enterprise."
"JPMorgan Chase facilitated Jeffrey Epstein's abuse, and should be held accountable for violating the law," a spokesperson from the U.S. Virgin Islands attorney general's office said in an email Tuesday. "This is an obvious attempt to shift blame away from JPMorgan Chase, which had a legal responsibility to report the evidence in its possession of Epstein's human trafficking, and failed to do so."
In their filing Tuesday, the bank's lawyers said Virgin Islands officials looked the other way when Epstein went through its airports with girls and young women as he donated generously to political campaigns. The lawyers said officials were lenient with requirements that he register as a sex offender, doing inspections of his residence that were "cursory at best."
"In sum, in exchange for Epstein's cash and gifts, USVI made life easy for him," the lawyers said. "The government mitigated any burdens from his sex offender status. And it made sure that no one asked too many questions about his transport and keeping of young girls on his island."
Portions of the filing were heavily redacted. It asked Judge Jed Rakoff to reject the islands' attempts to prevent the bank from using defenses at trial that would expose the islands' role in Epstein's dealings.
The lawyers wrote that "alleged damages must be balanced against the considerable benefits that USVI reaped from its facilitation of Epstein's crimes."
Epstein was 66 when he took his life in August 2019 in a Manhattan federal jail where he was awaiting trial on sex trafficking charges. He had pleaded not guilty to charges of sexually abusing dozens of girls, some as young as 14 years old.
Copyright 2023 The Associated Press. All rights reserved.