2023 Scheels Softball All-Star Series rosters announced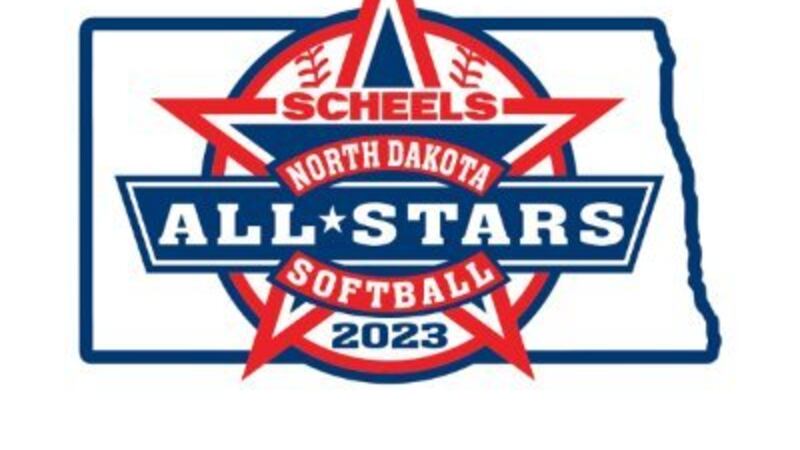 Published: May. 19, 2023 at 12:55 PM CDT
BISMARCK, N.D. (KFYR) - For the seventh year, a group of North Dakota athletes and coaches have been selected to participate in the Scheels Softball All-Star Series.
13 athletes and two coaches from each East and West schools were chosen:
WEST
Baylee Berg, Dickinson

Berkley Selzler, Velva-Drake-Anamoose

Brecken Bieber, Beulah

Caitlyn Dannenfelzer, Bismarck High

Daisy Sparrow, Central McLean

Delani Tweed, Bottineau

Ellie Braaten, Renville County

Gabriella Bird, Century

Kaelyn Bachmeier, Des Lacs-Burlington-Lewis & Clark

Kirsten Galloway, Minot

Megan Weisbeck, Legacy

Olivia Passa, Velva-Draka-Anamoose

Taylor Christensen, Beulah

Katie Kulzer Yetterboe, Washburn-Center Stanton

Kyle Christensen, Beulah
EAST
Autumn McGough, Sheyenne

Avery Mohr, Davies

Azahna Luschen, Shanley

Catie Sinner, Central Cass

Elizabeth Nuelle, G.F. Red River

Emma Johnson, West Fargo

Grace Undem, Valley City

Jada Nelson, Valley City

Kyra Narum, Sheyenne

Mara Lick, West Fargo

Olivia Dick, Thompson

Serrina Klose, Hillsboro-Central Valley

Tori Richter, Central Cass

Anthony Meyer, Northern Cass

Michael Finch, Shanley
Day one of the series will take place at West Fargo Sheyenne on Monday, June 5. Game one will be played at 4:30 p.m. CT, with a second game 30 minutes after the completion of the first.
Day two of the series on Tuesday, June 6 will move to the Capital City at the Sanford Sports Complex. A skills competition will begin at 4:00 p.m. CT, and the third game of the series will be played at 6:00 p.m. CT.
This is the sixth playing of the All-Star Series. Teams were selected and honored in 2020 but did not play due to COVID.
Copyright 2023 KFYR. All rights reserved.