Man pleaded guilty in street dance death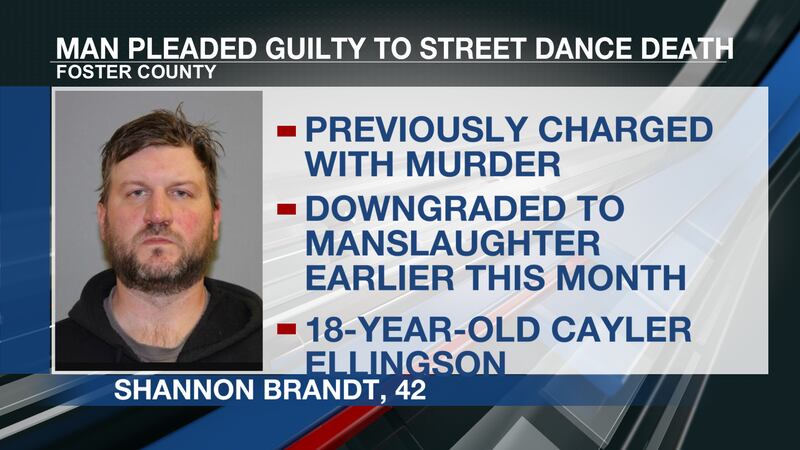 Published: May. 18, 2023 at 1:54 PM CDT
FOSTER COUNTY, N.D. (KFYR) - A Glenfield man has pleaded guilty to running over a teen last fall after a street dance.
42-year-old Shannon Brandt pleaded guilty to manslaughter Thursday. He was supposed to go to trial in two weeks for the death of 18-year-old Cayler Ellingson.
Brandt was previously charged with murder after hitting Ellingson in McHenry, ND on September 18. The charge was downgraded to manslaughter earlier this month.
The case gained national attention after Brandt claimed Ellingson was part of a "Republican extremist group" in the 911 call he made after the incident.
Highway Patrol stated there is little indication that Ellingson was part of an extremist group, and that the incident was not political in nature.
Brandt will be sentenced at a later date.
Copyright 2023 KFYR. All rights reserved.