Fifth generation dairy farmer suffers multiple injuries after bull attack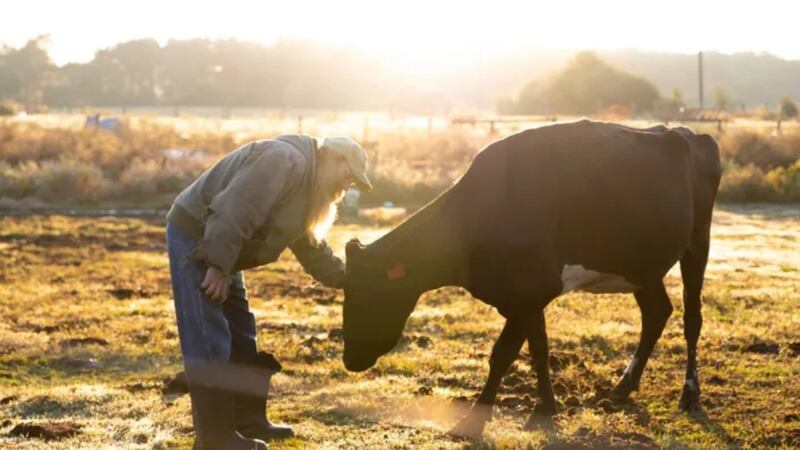 Published: May. 11, 2023 at 8:03 PM CDT
ALAMANCE COUNTY, N.C. (Gray News) – A North Carolina dairy farmer is in the hospital recovering after he was attacked by a bull while in the pasture on his farm on Sunday.
Randy Lewis is a fifth generation farmer who has worked on his family's farm all his life. WXII reports Lewis was airlifted to UNC Hospital. Lewis suffered multiple injuries, including broken ribs, punctures in both lungs, and broken bones in his face, back, and collarbone. At the hospital, he underwent surgery.
On a GoFundMe page set up to help Lewis in his recovery, his friend and COO of Ran-Dew Dairy Taylor Hayes said the farm is feeling the impact of Lewis' absence.
"We are reeling from the shock and worry for our friend," Hayes said in the post.
The GoFundMe was set up to pay for Lewis' medical costs and the extra hired help the dairy is recruiting to help on the farm, according to Hayes.
She also said she hopes many can contribute to Lewis' recovery, and people can learn more about the farm and Lewis by watching a short documentary made about the farm's history.
As of Thursday, nearly $150,000 of the GoFundMe's $195,000 goal have been donated to help support Lewis and the farm.
WXII also reports more than 200 people have offered to volunteer on the farm until Lewis recovers.
"Our community is saying in a really generous, open-hearted way that we love Randy," Hayes said.
Copyright 2023 Gray Media Group, Inc. All rights reserved.