UPDATE: Victim in deadly I-94 crash was local MMA fighter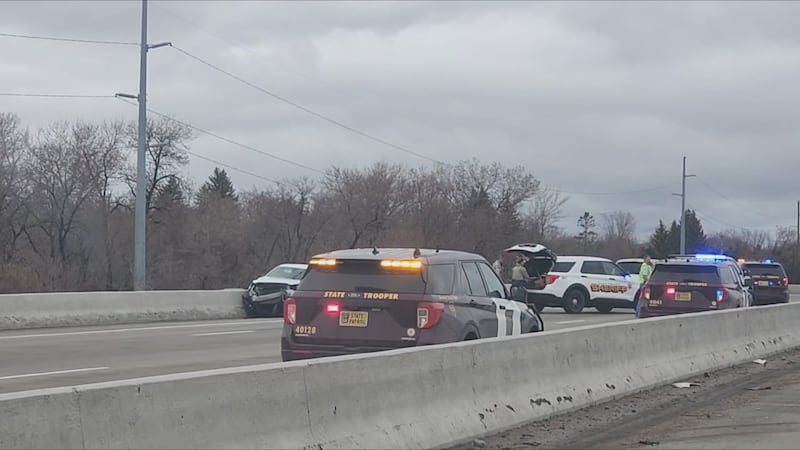 Published: May. 7, 2023 at 5:02 PM CDT
MOORHEAD, Minn. One person is dead after a crash on I-94 on the Red River Bridge in Moorhead on Sunday afternoon. Police say the crash happened around 11:30 a.m. and involved two vehicles.
The first vehicle was 2015 Chevy Malibu with two passengers, one of which died. The victim has been identified as 21-year-old Shalie Lipp of Breckenridge, MN. Lipp is an MMA fighter who was scheduled to compete at the No Mercy XI competition on Saturday, May 20 at the Holiday Inn in Detroit Lakes, Minnesota.
According to the crash report, Lipp was the only one in the crash not wearing a seat belt. The vehicle she was riding in was driven by 35-year-old Joseph Trottier of West Fargo.
The other vehicle was a 2017 Jeep Cherokee with three passengers. No one in this vehicle was injured, according to the Minnesota State Patrol.
Troopers say both vehicles were eastbound on I-94 when the Malibu made contact with the Jeep. The interstate was closed for a portion of the day on Sunday as officials cleared the scene. The crash remains under investigation.
A direct bank account is set up to help Shalie Lipp's family with funeral expenses. It's at the United Community Bank in Perham. Friends say the bank will also take payments over the phone.
Copyright 2023 KVLY. All rights reserved.