Bismarck State Mystics Baseball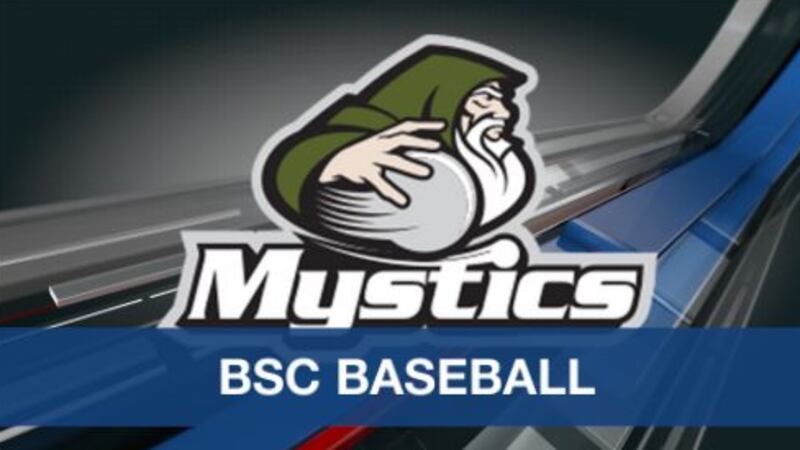 Published: May. 4, 2023 at 2:33 PM CDT
BISMARCK, N.D. (KFYR) - Baseball is a game designed to be played outside... Bismarck State has played 34 games, winning 27 of them, but the Mystics have only played two days in the capital city. And just to illustrate how unpleasant it's been this spring, Thursday is just the fourth time BSC has been able to practice outdoors.
Their most important games are ahead of them because the playoffs start this weekend. Bismarck State's head coach knows this has been anything but a normal season.
"Just the way they've kept their heads down and keep working," said Jaden Scott, BSC head coach. "There was a lot of things to complain about this year with how our season was set up and we didn't hear a lot of that or almost none of that they just keep working and doing their thing and the results have shown that."
"These four to five days off are going to really help us. We played 12 games in eight days, no excuses there but I feel like we're all ready to go, we're all focused and we're willing to do whatever it takes," said Marcos Palacios, BSC pitcher.
The Mystics' offense has been solid this spring. They're hitting .351 as a team with a slugging percentage of .568.
"When we're playing good offensively everything else goes good for us defensively, pitching-wise, hitting-wise if we have good at-bats that turns the attitudes to good and that's what we fire off of," said JJ Ritter, BSC outfielder/DH.
"Nothing is better than being a pitcher and going out and seeing a crooked number being put on the scoreboard before you go out to pitch, and I feel like the offense has really picked up the pitching this year and I think we all take pride in our offense and we're lucky to have them," said Palacios.
The series against Lake Region State at Haaland Field in Bismarck is a best of three with the winner moving on to the Region XIII tournament.
Copyright 2023 KFYR. All rights reserved.