CBP finds live baby parrots being smuggled over border in pillowcase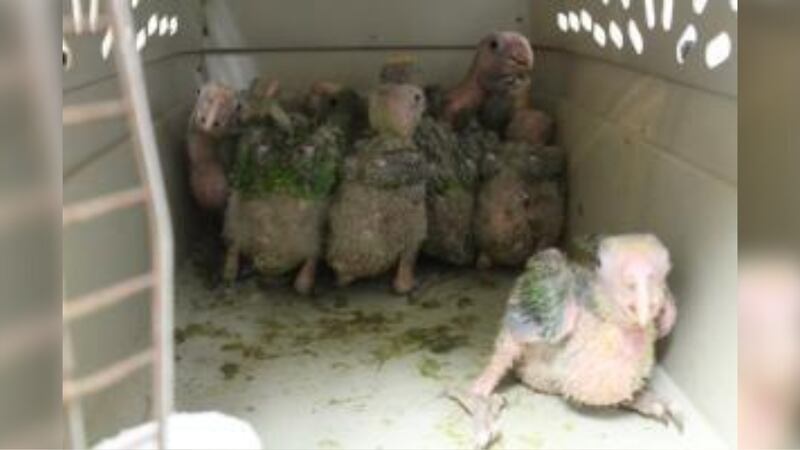 Published: May. 3, 2023 at 3:40 PM CDT
HIDALGO, Texas (Gray News) – Customs and Border Protection officers said they intercepted a man who was attempting to smuggle 10 baby parrots in a pillowcase.
The CBP officers along with agricultural specialists at the Hildalgo International Bridge said the baby parrots were alive on April 29.
According to officials, a vehicle crossing over the border was inspected when CBP officers referred it for a second inspection.
During the second inspection, officers said they found five parrot chicks in a pillowcase and five more in the front seat area.
Officers ended up finding 10 live yellow-headed baby parrots.
Officials said a penalty was assessed to the driver of the vehicle.
The parrots were taken in by the U.S. Department of Agriculture's Veterinary Services.
Copyright 2023 Gray Media Group, Inc. All rights reserved.