High-speed pursuit and officer-involved shooting in Bismarck Saturday evening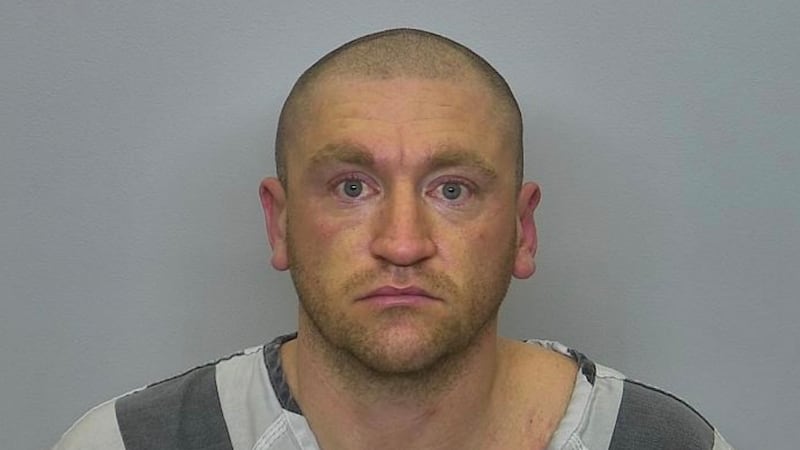 Published: Apr. 22, 2023 at 9:46 PM CDT
BISMARCK, N.D. (KFYR) - UPDATE (4/22/23 at 10:30 p.m.): Bismarck police arrested a 34-year-old man they say was involved in a high-speed chase through Bismarck and an officer-involved shooting Saturday evening.
Burleigh County deputies were initially in pursuit of a vehicle fleeing at a high rate of speed before being assisted by Bismarck police officers once the vehicle came into Bismarck.
Police said Kyle Johnson was arrested at the scene after he exited the vehicle police were chasing with a handgun.
Investigators said officers shot Johnson who sustained non-life-threatening injuries and was taken to a local hospital before being booked at the Burleigh Morton County Detention Center.
One officer was also taken to a hospital for non-life-threatening injuries.
Johnson is charged with fleeing, reckless endangerment, and other drug-related charges.
All of the officers involved in the incident have been placed on administrative leave, per the department's policy when a weapon is discharged.
Video of part of the pursuit and shooting:
ORIGINAL STORY (4/22/23 at 8:45 p.m.): Bismarck Police and the Burleigh County Sheriff's Department have a heavy presence on South Washington Street near the Elks Lodge Saturday evening.
A Bureau of Criminal Investigation truck is also on the scene. A black sedan at the scene appears to be under investigation.
Southbound traffic on Washington Street headed toward Expressway is blocked off as of 8:45 p.m.
This is a developing story, stay with Your News Leader for the latest.
Live report from the scene on First News at Ten on Saturday:
Copyright 2023 KFYR. All rights reserved.