Minot State adds pair of assistant athletic directors to staff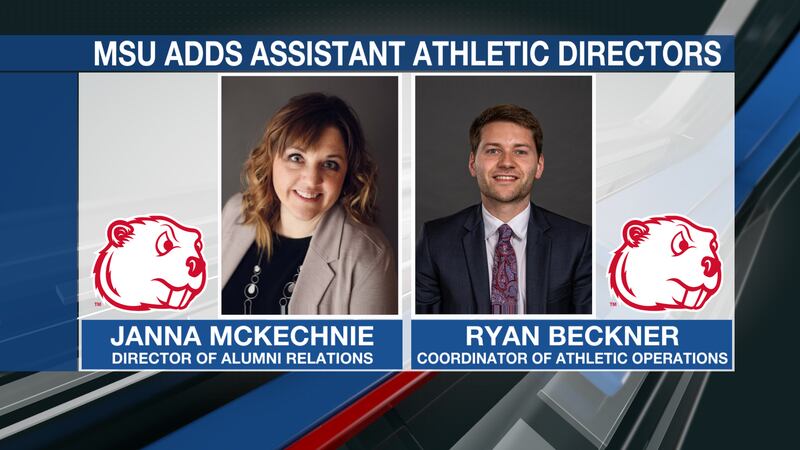 Published: Apr. 21, 2023 at 7:01 PM CDT
MINOT, N.D. (KMOT) - Minot State University Director of Athletics Kevin Forde announced the addition and promotion of Janna McKechnie and Ryan Beckner to and in the athletic department, respectively.
McKechnie has spent the past 12 years as the Director of Alumni Relations and Annual Giving.
The Minot State graduate will now be the Assistant Athletic Director for External Operations.
"I cannot think of anyone better suited to fill this role than Janna McKechnie," said Forde.
The athletic department hired Beckner in 2021 as the Coordinator of Athletic Operations.
Beckner will be promoted to the Assistant Director for Internal Operations position.
"With the hiring of Janna and the promotion of Ryan, the athletic department staff is really poised to continue to do great things," said Forde.
McKechnie's role includes cooperating with the Minot State Booster Club and Beaver Athletics fundraising.
Beckner will manage graduate staff, human resources responsibilities and will continue to manage the school's on-campus athletics facilities.
Copyright 2023 KFYR. All rights reserved.