Former NDSU Bison now NFL prospect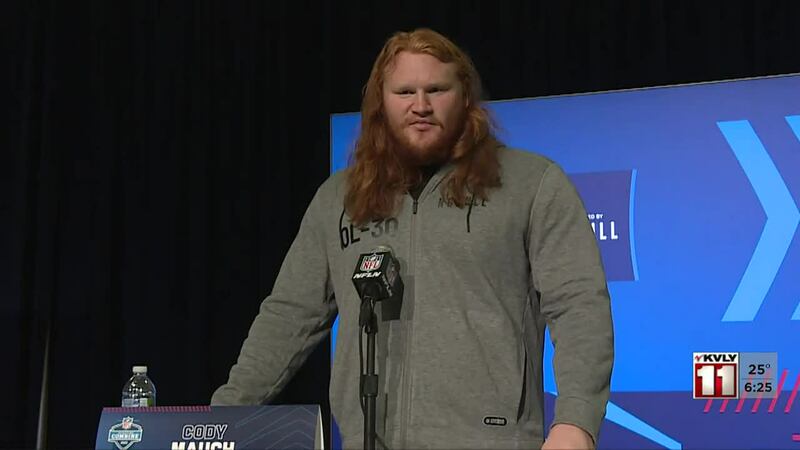 Published: Apr. 21, 2023 at 3:34 PM CDT
FARGO, N.D. (Valley News Live) - NDSU football wrapped up in Frisco back in January, but football isn't over for recent North Dakota State University graduate and NFL prospect Cody Mauch.
The native of Hankinson, North Dakota, tells Valley News Live he has been training and meeting with different professional teams.
The walk-on player was a fan favorite at NDSU, and is hoping to make it on the professional level. Beyond being 6′6″ and 302 pounds, Mauch says he brings a lot to the game.
"The versatility, the ability to play any of the five spots on the offensive line. It's definitely something that would set me apart from guys. I have a pretty good knowledge for the game, knowing where to be, what to do, understanding leverage in our playbook," Mauch said.
Mauch says he wants to thank everyone for the love, and for following and supporting him throughout his career.
Copyright 2023 KVLY. All rights reserved.