Local man dedicates 40 years to volunteering
"I think that it's my calling from God to help people."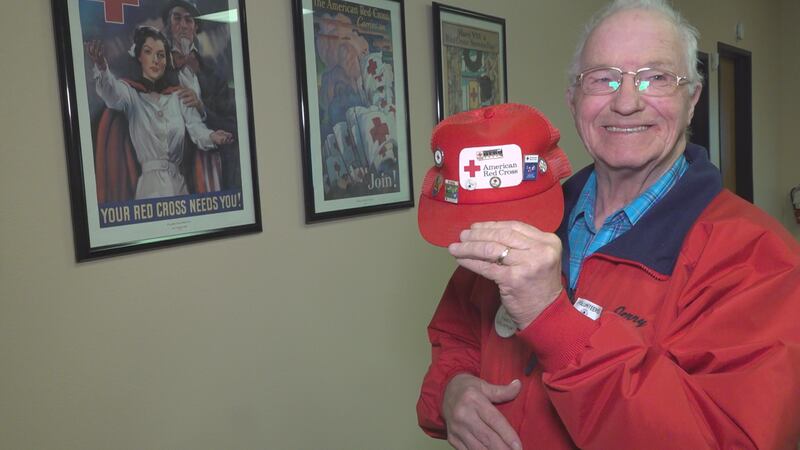 Published: Apr. 20, 2023 at 4:15 PM CDT
FARGO, N.D. (Valley News Live) - The month of April is National Volunteer Month, and in the Fargo-Moorhead area countless volunteers donate their time to hundreds of causes and non-profit organizations.
Some help for a specific project, but one volunteer has dedicated the last 40 years of his life to helping others.
Jerry Walker says volunteering keeps him going on the hard days.
"I get to know that I help people that are in need," Walker said. "It's fun for me, just every day fun here at the Red Cross for me."
Kevin Mehrer, Executive Director for the Eastern North Dakota/Northwestern Minnesota chapter of the American Red Cross said volunteering happens all year round in our area.
"I think that people volunteer when and where they can," Mehrer said. "Volunteers always make an impact, especially with the American Red Cross. 90% of our workforce is made up of volunteers, so we literally cannot do the vital work that we do without our volunteers."
Walker is encouraging everyone to find a way to help out this month.
"There's a lot of people that we need to help and that's what we need to bring them in and have compassion and loving," Walker said. "Our red cross people here are people that are loving and they get along great. We got loving people here and so I would invite anybody to come and sit down and visit with us and we would be glad to help 'em along."
Walker said volunteering has given his purpose in life, and he hopes others can say the same.
"Just for the love of helping people," Walker said. "I think that it's my calling from God to help people."
Mehrer said the local Red Cross chapter is always looking for volunteers, no matter the time of year.
"We've got all sorts of ways that you can get involved, whether that be virtually, we've got a huge need right now for a dispatcher for responding to whether it be an emergency event here locally or nationally," Mehrer said. "And then also we've got needs to be on the response team as well. "
To get involved with our local red cross chapter, you can go to their website to connect with their team.
Copyright 2023 KVLY. All rights reserved.