Andrew Winczewski signs to throw at VSCU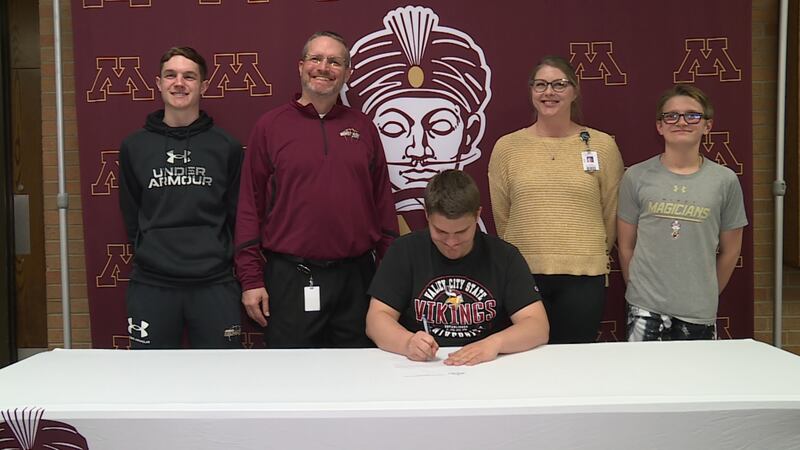 Published: Apr. 19, 2023 at 7:15 PM CDT
MINOT, N.D. (KMOT) – Minot High senior Andrew Winczewski signed his National Letter of Intent to join the track and field team at Valley City State University on Wednesday.
Andrew played football and was also a student manager for the Magicians boys basketball team.
"Freshman year, everything was almost going down for me because of COVID. My anxiety was on the rise and I was struggling emotionally at one point. Once sophomore year came up and I started getting into track and getting back into throwing again... it led me here," said Andrew.
Andrew said that he will study social science education.
"Even if you think that you're struggling and you don't believe that you can get far in life, all I can say is to keep working and don't try to burden yourself with the past. Always look at the future. The future is always looking bright, no matter what the present may hold for you," said Andrew.
He added that he hopes to become a social studies teacher, just like his father Dean Winczewski.
Copyright 2023 KFYR. All rights reserved.